There have been thousands of games released for the Nintendo Switch since it launched in 2017. Today, I'll be going over the top 100 rated Nintendo Switch games of all time.
As a whole, Nintendo Switch's 100 highest rated games include mega titles such as The Legend of Zelda: Breath of the Wild, Animal Crossing: New Horizons, Super Smash Bros. Ultimate, Undertale, Stardew Valley, Rocket League, and Minecraft as well as hidden gems and indie favorites.

What follows is a full list of the top 100 rated Nintendo Switch games of all time based on aggregated reviews from "top critics and publications" from Metacritic.com and extrapolated by me with a short description of each. Let's get started?
UPDATE: view the updated top 100 Nintendo Switch Games Of All Time by viewing the updated 2022 and beyond list on Bucket List Games by clicking here.
---
If you are interested in checking out the most popular Nintendo Switch games everyone's playing, you can find them by clicking here.
---
Top 100 Rated Nintendo Switch Games Of All Time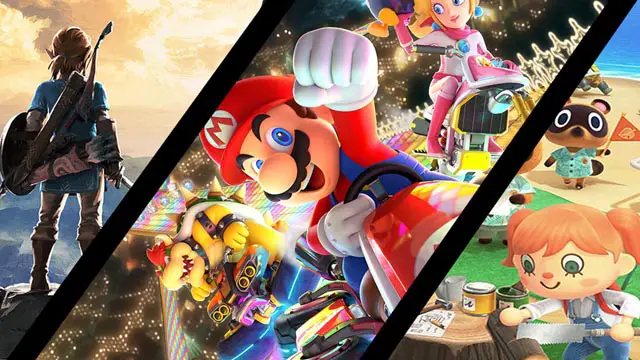 This post may contain Amazon affiliate links we earn from. Please assume all links are affiliate.
Let's check out the top rated games for Nintendo Switch, starting with 100-50! These are some of the best games avaiable on the market today, from classic Nintendo franchsies to popular indie gems. Whatever you do, enjoy them all.
---
–
100) Ape Out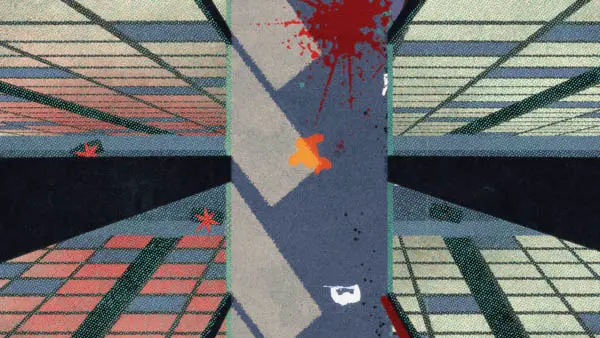 Ape Out is a one-of-a-kind experience.
The game's striking visual style is complimented by a dynamic musical score that plays whenever action is performed.
The gameplay is simple: run around sprawling interiors, beating up enemies with bare fists, until each stage is completed.
What's not to like?
The minimalist presentation of using just a few colors, along with a cinematic look and graininess, makes this challenging action title a Nintendo Switch must-play game if there ever was one.
READ: 5 Reasons Why You Must Play Ape Out
---
99) Baba Is You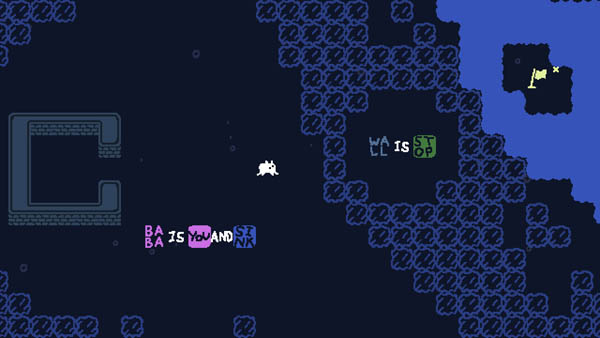 Baba is You is a unique puzzle game with an arcade feel to it.
This is a laid-back game that is more brain-intensive than action oriented.
You play as an interesting creature that must push blocks around a room in order to solve a puzzle. Each room is unique and provides its own challenges.
The simple 2D visuals, with a camera from above, compliments the slower feel of the game.
This allows maximum enjoyment of the gameplay without too much sensory overload.
---
98) Danmaku Unlimited 3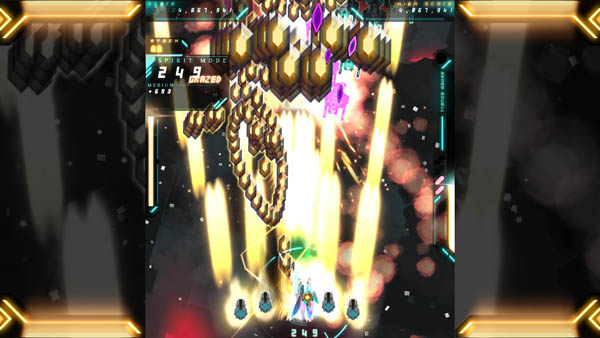 Although most could never guess what kind of game this is from its title alone, I can ensure you it's worthy of one's time.
Danmaku Unlimited 3 is an arcade shooter about defending humankind by blasting waves of enemies into smithereens with an arsenal of weapons.
This game can be played by beginners to expert players.
Expert players, however, will find most to enjoy here with the constant barrage of things happening on-screen at once.
HD visuals, fluid animations, and multiple modes of play makes this modern day take on the classic arcade shooter fun and exhilarating.
Dust off your reflexes because you'll need them.
---
97) Atelier Ryza: Ever Darkness & the Secret Hideout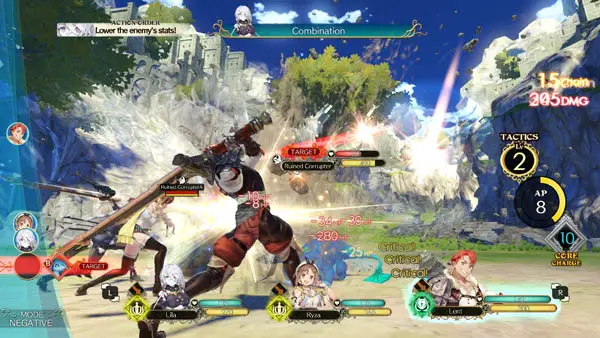 Atelier Ryza is an anime-themed, single-player role playing game about a girl and her friends entering adulthood set within a beautiful fantasy world.
This story-driven game contains a gripping narrative of friendship complimented by high production values.
Every area looks like a colorful scene ripped out of a fairytale, cut scenes are subtitled and have voice overs, and the music is pleasing to listen to.
Gameplay focuses around exploring the world and combating enemies in turn-based battles that relies on attacks, skills, and flashy techniques.
There is a lot to love here for role playing game fans and those new to the genre.
---
96) Snipperclips Plus: Cut It Out, Together!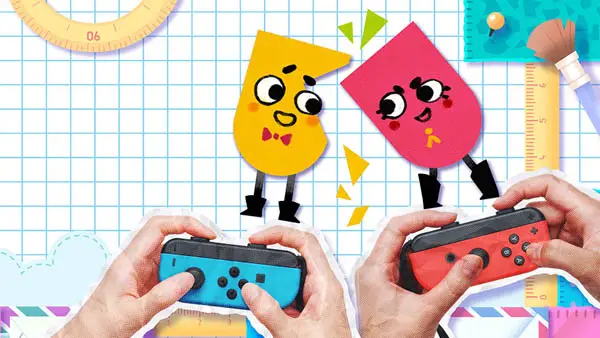 Snipperclips is one of the best cooperative games available for the Nintendo Switch. Period.
It's a 2D puzzle game about working together to solve a wealth of unique puzzles across various stages.
Each person (up to two players total) controls one character and each character has a unique ability to cut and snip another player into specific shapes.
The goal is to cut each other into shapes in order to complete each stage.
This is a wild and fun game that requires patience and puzzle-solving skills.
It's still one of my all-time favorite puzzle experiences I ever had.
Final note: A single player can play the entire game but this puzzle gem excels with multiplayer.
Grade-A stuff.
---
95) Lovers in a Dangerous Spacetime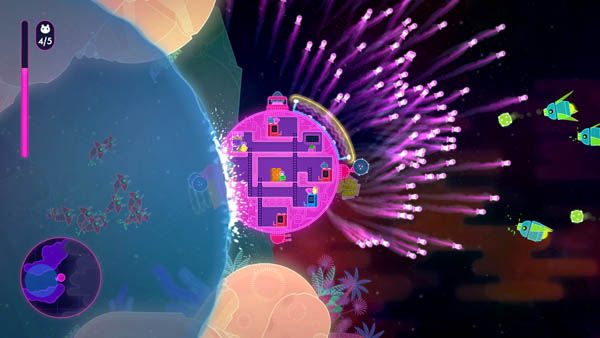 Lovers in a Dangerous Spacetime is an odd title that got my attention . . . as it should.
It's a fun local multiplayer game (meaning you can play this game in the same room for maximum fun and shenanigans) about shooting enemies in space with a spaceship.
Simple enough.
At the same time, players will also be fighting for love and saving kidnapped creatures through the use of teamwork.
Gameplay is easy to control but challenging to master in this galactic war title.
---
94) Wargroove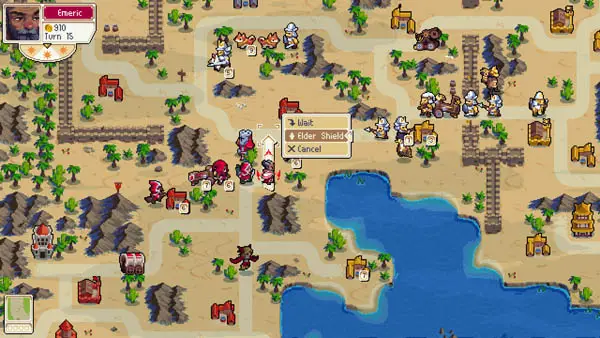 Wargroove is a modern day take on the strategy genre that pays homage to Nintendo's Advance Wars series (a series of games released on the Nintendo DS and GameBoy Advance handheld systems).
The focus in Wargroove is to save a kingdom from attack by choosing a commander and then heading to the battlefield for battle and glory.
Gameplay plays out on a grid where strategically moving troops to the correct spots is key to victory.
The vibrant, colorful 2D artwork makes the story and battles come alive in this addicting strategy game for up to 4 players.
---
93) Child of Light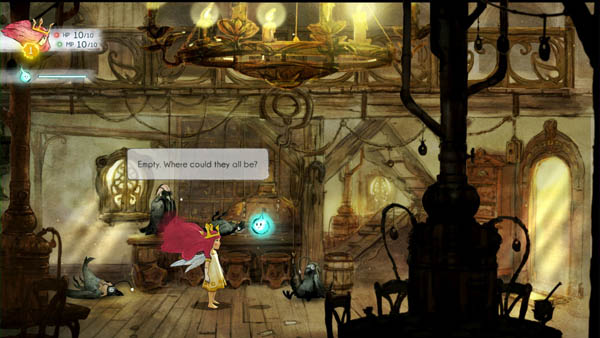 Child of Light is a role playing game reminiscent of a fairytale.
The goal is to help save a child's dying father within a wonderful fantasy realm.
The visuals make this game seem like a children's fairy tale storybook come alive while gameplay centers around exploration and traditional role playing combat against foes of all sorts.
The classic turn-based battle system is a joy to play while the enchanting world is a pleasure to traverse and fly around.
---
92) Kingdom: Two Crowns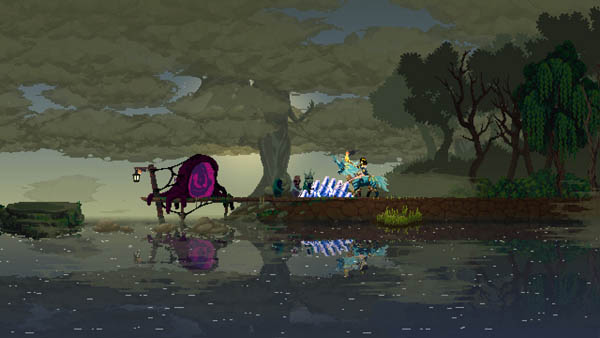 Kingdom: Two Crowns is a popular 2D strategy game with role playing elements.
The goal is to build a kingdom from scratch and the fun is figuring out how to do so.
Players will have to recruit people, invest in technologies, and explore surrounding places in order to have a kingdom one can be proud of.
---
91) Tangle Tower
Tangle Tower is about solving a murder in a 2D, point-and-click inspired world.
This adventure game plays out by interacting with the environment and other characters in order to solve puzzles and to find out who is the murderer.
The backgrounds are reminiscent of beautiful watercolor paintings while the characters are cartoon-like and have voice overs to help bring the adventure to life.
---
90) The Elder Scrolls V: Skyrim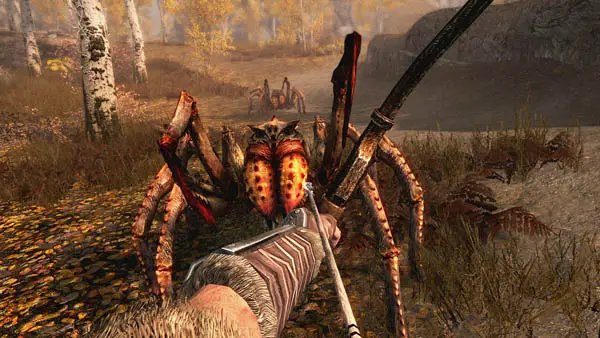 Skyrim is a realistic fantasy game about interacting with the world anyway one sees fit. Really.
It's an open-world adventure meaning players can adventure to almost any part of the world they see.
Fans of The Legend of Zelda: Breath of the Wild will enjoy the gameplay similarities of exploring, battling, puzzle solving, and interacting with unique characters.
This critically acclaimed tale also includes Nintendo Switch exclusive features based off of The Legend of Zelda series.
This is the game for you if you're looking to be immersed within an epic game world for hundreds of hours on end.
---
89) Rayman Legends: Definitive Edition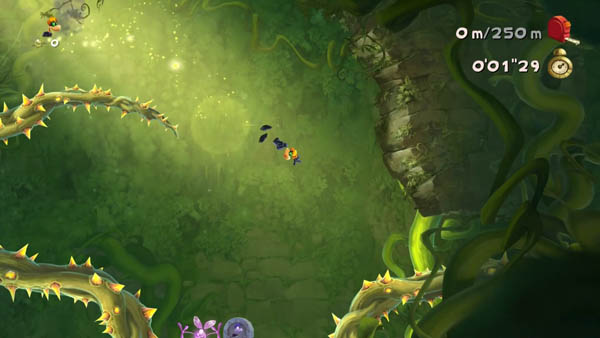 Rayman Legends is a remarkable 2D platforming game about controlling Rayman and his buddies through over 100 stages.
The game boasts superb, colorful art and an amazing soundtrack that fits the responsive controls.
Up to 4 players can adventure together, running and jumping to victory in a fantastical world filled with secrets, collectibles, and enemies.
If you enjoy Mario Bros. or the New Super Mario Bros. games, you'll get a kick out of this gem.
Also, Rayman Legends' supplemental challenge stages are just as addicting and fun today in this Definitive Edition as they were when the original game first launched years ago.
---
88) Mega Man X Legacy Collection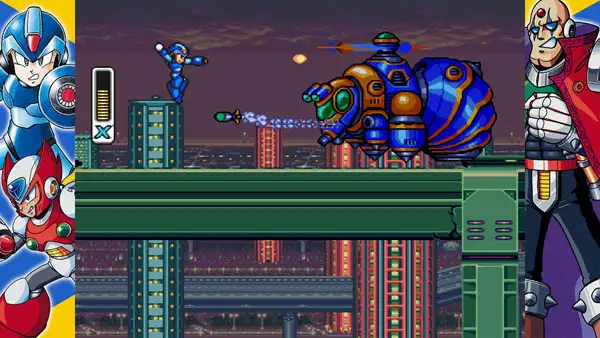 Mega Man X Collection is a solid compilation of side-scrolling action titles from the 1990s.
Mega Man X Collection 1 includes the first 4 Mega Man X titles (originally released on the Super Nintendo Entertainment System and PlayStation consoles during the 1990s) along with additions and tweaks for the modern era.
A challenge mode and a robust museum of artwork and stellar music round out this package of solid, 2D action hits.
Prepare to dash, blast enemies, tackle bosses, and obtain boss weapons for hours on end.
---
87) Bayonetta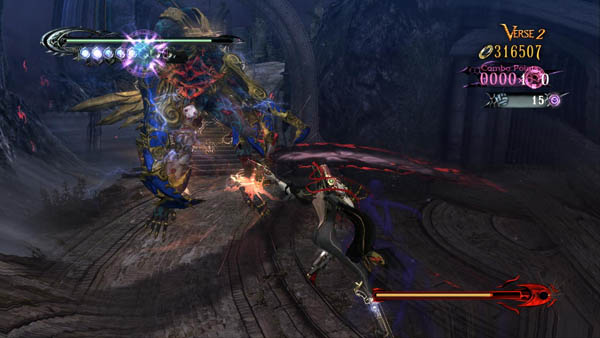 Bayonetta is a satisfying high-thrills and adrenaline-injected action game starring a witch on a grand adventure.
The titular character Bayonetta has guns attached to her heels, in her hands, and comes with a foul mouth.
The narrative-driven game is split up into individual chapters (essentially stages) in which the player must get to the end of each chapter while defeating hordes of aggressive demons and angels.
The aim is to defeat enemies with the witch's flashy attacks while minimizing damage and reaching the end of each stage as quickly as possible to earn a good grade.
Optionally, these grades can be ignored in favor of simply enjoying the hectic gameplay and interesting story.
---
86) Toki Tori 2 +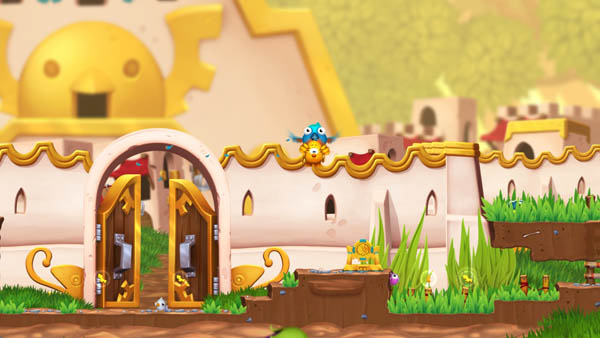 Toki Tori 2 + is a puzzle game about a yellow bird named Toki Tori that is tasked with solving puzzles in an interconnected world.
This 2D journey (with 3D visuals) is vibrant, colorful, and full of life.
The goal of the game is to solve puzzles and open up new areas only to solve even more puzzles.
Toki Tori must save the island with just a few abilities, find hidden collectibles, and complete achievements along the way.
The Nintendo Switch version includes performance tweaks, additions, and more.
---
85) VA-11 Hall-A: Cyberpunk Bartender Action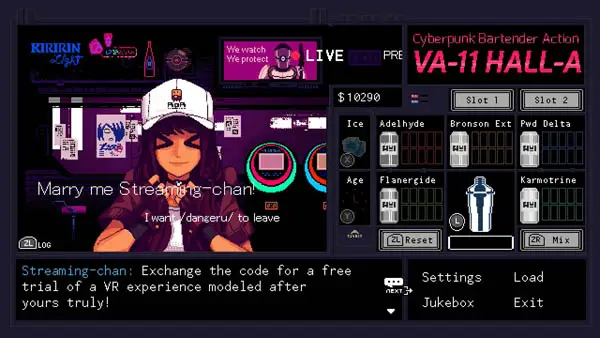 This one's a doozy.
VA-11 Hall-A is a visual novel in which most of the gameplay is carried out by reading dialogue between characters.
The twist?
The game revolves around a bizarre set of characters that frequent a bar within a downtrodden, cyberpunk world.
Serve drinks and get to know patrons in an adventure with multi-path story-lines in this unique tale.
---
84) 80 DAYS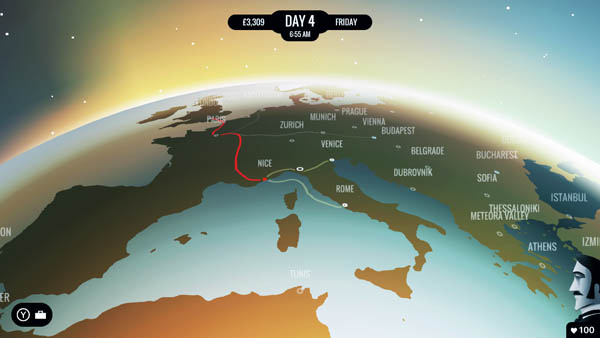 80 Days is a slick looking strategy game with adventure elements that is widely praised for its great storytelling.
Set in the 1800s, 80 days is all about one man's trek around the world.
Gameplay revolves around figuring out how best to accomplish this task by dealing with variables such as finances, bribing people to help, selecting the correct path, and more.
---
83) Shovel Knight: Specter of Torment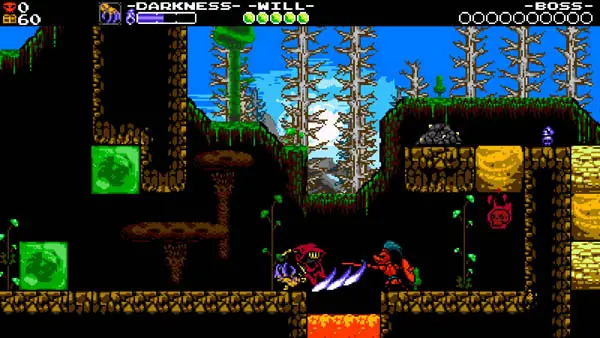 Shovel Knight: Specter of Torment is a prequel to the acclaimed retro-inspired game, Shovel Knight.
Shovel Knight: Specter of Torment is a 2D action platform game about journeying through a fantastic world made up of audio and visuals seemingly torn from games that were released in the 1980s.
Gameplay wise, player's can use a host of abilities to fight enemies and complete stages while also being gripped by a touching narrative woven throughout the course of the game.
---
82) Valkyria Chronicles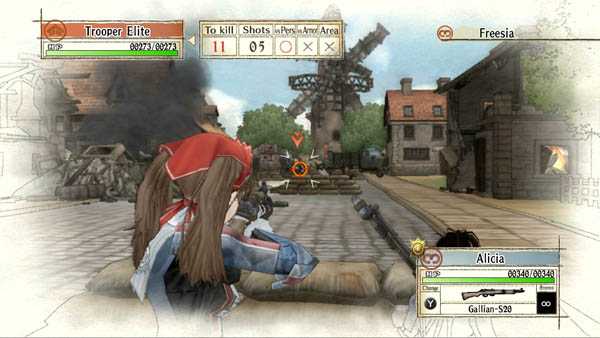 Valkyria Chronicles is a strategic role playing game about controlling troops to fend off against an invading army of soldiers.
Players traverse the battlefield and use weapons and tanks to destroy the opposition.
This fantastical alternate history story is supported by historical themed visuals and a unique anime aesthetic that pops-off the screen.
---
81) Shantae: Half-Genie Hero – Ultimate Edition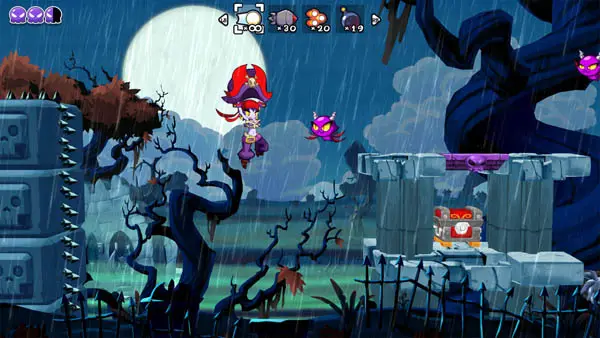 In Shantae: Half-Genie Hero, players take control of a whimsical genie as she saves the world from danger.
Gameplay focuses on controlling Shantae through 2D, interconnected environments full of color, life, enemies, and large bosses while finding secrets and items.
This Ultimate Edition includes extra add-on content and additional costumes to enjoy.
---
80) Keep Talking and Nobody Explodes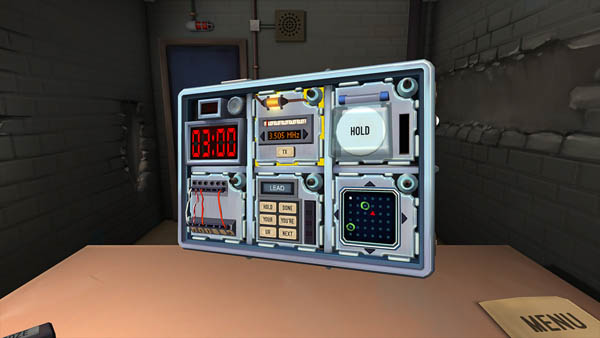 This local cooperative game for 2 to 4 players is an interesting take on multiplayer fun.
Keep Talking and Nobody Explodes is a fast-paced puzzle and communication game that centers around helping one's friend to deactivate a bomb.
One player is trying to deactivate the bomb while the others have access to a bomb-diffuser instruction manual.
The goal is for the friends to help the sole player to deactivate the bomb by yelling instructions as fast as they can.
Grab some buddies and let the crazy party times ensue.
---
79) Disgaea 4 Complete+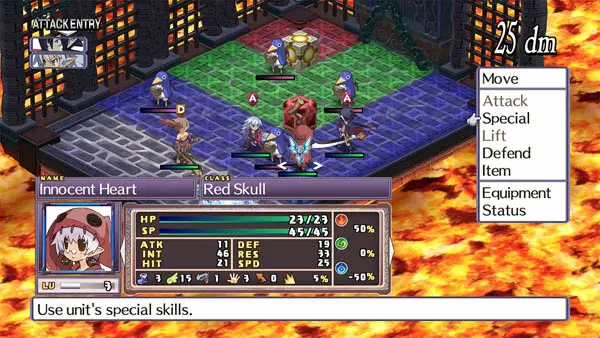 If you played one Disgaea, you know what you are getting into with Disgaea 4.
Each entry shares a similar design. The game focuses on a wacky, over-the-top narrative that is silly yet serious and revolves around creatures of the underworld.
Battles take place on a grid field where action is turn based and strategic.
This fantasy-themed series is a blast to play and has hundreds of hours of content.
What makes this fourth game in the series different is its unique story, characters, environments, world, items, and overall experience.
---
78) Mario + Rabbids: Kingdom Battle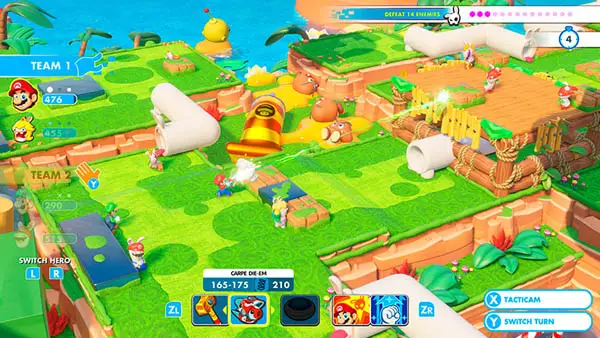 This is a mash-up no one saw coming.
Mario and Rabbids is a humorous tale set in the Mushroom Kingdom that combines Nintendo's Mario characters with Ubisoft's Rabbids creatures.
Visuals are stunning, vibrant, and colorful while gameplay focuses around light exploration.
Combat is unique compared to other Mario games, as battle takes place in a turn-based setting that focuses on strategic movement and placement within boxed-off battlefields.
Those with a sense of humor will be sure to laugh along with the narrative, while those who enjoy strategic thinking will have a blast out-maneuvering their opponents in this standout gem.
---
77) Final Fantasy X / X-2 HD Remaster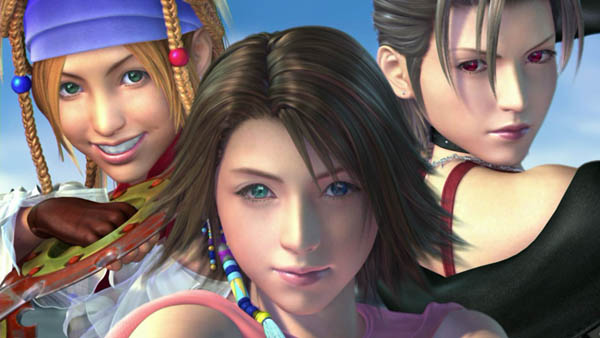 Final Fantasy X is a masterpiece, the first PlayStation 2 era Final Fantasy, and the first in its series to include voice acting.
Having an HD remastered version of this timeless classic, along with its direct sequel, on the Nintendo Switch is just amazing.
Play as Tidus and his companions in an epic adventure in Final Fantasy X and continue the story with returning and new characters in Final Fantasy X-2.
Combat in this role playing saga acts out as turn-based battles in which players must select actions and take turns with the opponent each round until the battle is finished.
Gameplay–on the other hand–includes traversing the world and interacting with a plethora of interesting characters while gaining equipment, magic, weapons, and more.
---
76) NeuroVoider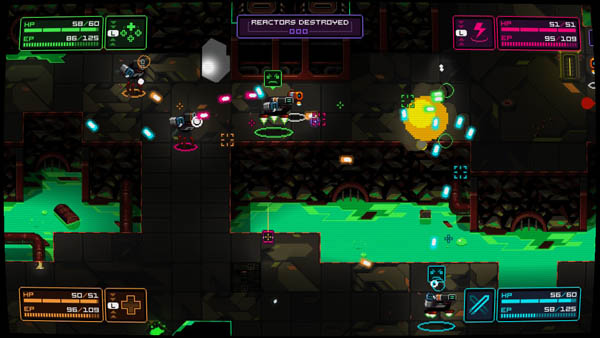 NeuroVoider is a bunch of fun game genres mashed into one.
Players will find action, shooting, role playing elements, and retro inspired design in this package.
This pixel visual sci-fi game is about killing thousands of different enemies by utilizing both analog sticks to control robot weaponry.
Those interested will find larger-than-life bosses to battle, enemies to conquer, tons of items and loot to acquire, and cooperative gameplay for up to 4 players.
---
75) Mutant Mudds Collection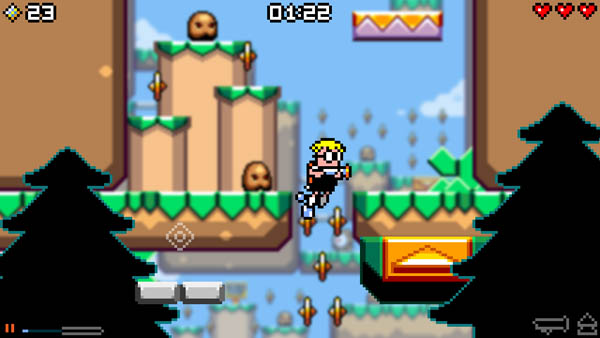 Mutant Mudds Collection is a fantastic trilogy of titles in multiple genres.
The first two games in this compilation are the meat of the package.
Players take control of a little boy with a water blaster in a colorful 2D, side scrolling adventure reminiscent of great games such as Kirby and Super Mario Bros.
The hook?
The player is able to jump between the foreground and the background at certain points in each level, adding a sense of strategy and surprise that the games which came before it lacked.
The goal is to find and collect all of the medallions in each stage and survive doing so.
The third game in the collection is a fun falling block puzzle game with a Mutant Mudds theme.
This collection is full of vibrant fun and value.
---
74) Darkest Dungeon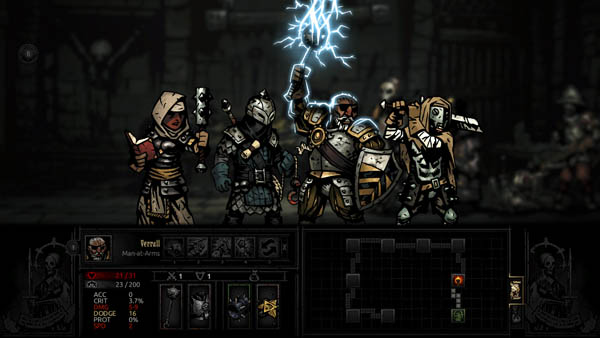 Darkest Dungeon is a very dark game. Literally.
The gothic inspired world is entrenched in a dark color scheme in order to focus on the game's mission to express how stressful it is for adventurers.
It's a turn-based role playing experience about battling creatures while exploring a gnarled, twisted world with multiple character types to play as and a unique art style.
Fans of games that buck the status quo will definitely want to try out this haunting title.
---
73) Steins;Gate Elite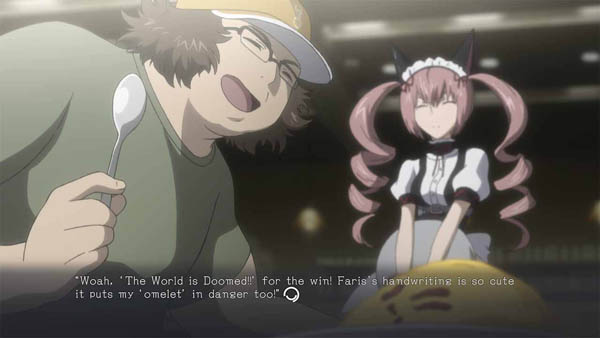 Anime fans rejoice.
Steins;Gate Elite is a wonderful game that is basically like playing an anime.
Because, it is.
It takes the episodes from the Steins;Gate anime and turns it into a semi-interactive adventure game where players are tasked with making choices that will ultimately affect the ending of the game.
Fully voice acted and animated, this game is a wonderfully unique visual novel experience that centers around reading, listening, and watching the action unfold before one's very eyes.
---
72) Final Fantasy XII: The Zodiac Age
Final Fantasy 12 is a HD remastered version of the popular twelfth entry of the iconic role playing game series.
Players take control of a young boy and his misfit band of party members to save a kingdom.
Exploration, character building, collecting items, and gaining abilities are all focuses of what one will be doing in this wide open world.
Battles are unique and play out in a more automated process. Monsters roam freely and simply getting too close will initiate combat.
The player, then, chooses the best attacks to use in real-time to defeat the opposition.
This epic tale is one of the finest Final Fantasy entries and role playing games out there. And it definitely deserves time and attention from interested Nintendo Switch owners.
---
71) West of Loathing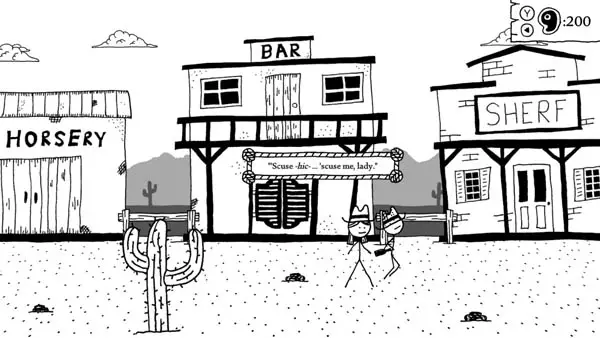 West of Loathing is a black and white, 2D game with stick figures.
Gameplay is centered around exploring a wild west themed world with a comedic narrative.
The game doesn't take itself too seriously and is filled with tons of exposition to read and laugh at.
Battles, on the other hand, are turn based role playing goodness that have a bit more urgency to them.
At the end of the day, this stick figure themed tale is a fun romp in a wild west world.
---
70) Dragon Quest Builders 2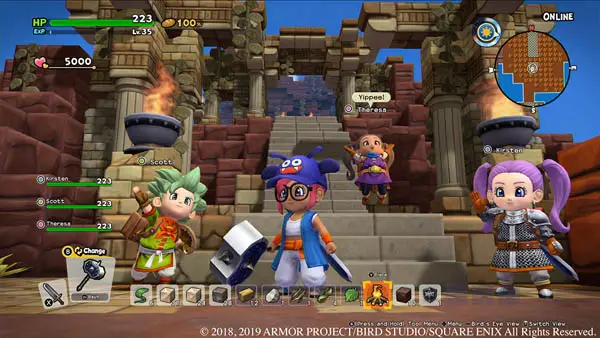 What do you get when you take the classic Dragon Quest role playing series and mix it with Minecraft?
You get Dragon Quest Builders 2.
It's an action, role playing game with quests, adventures, monster battles, and character progression that also happens to include a fully fledged crafting system.
Players will collect resources and materials throughout their adventure to build new items.
Finally, there are three goals to this game: to rebuild a destroyed city, to stop an evil entity, and to have fun creating.
---
69) Two Point Hospital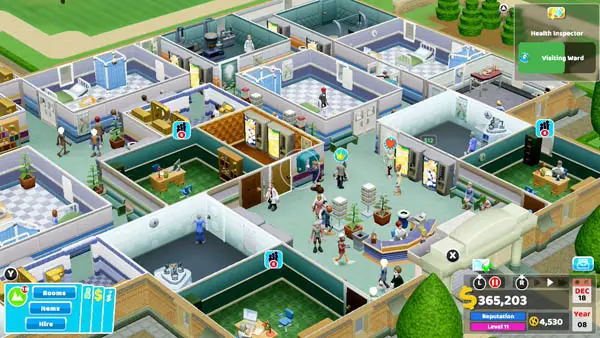 Two Point Hospital is a simulated hospital experience for everyone, with animated blood and crude humor.
Suffice to say, this is your chance to live your hospital simulation dreams.
The visual art style and camera angle are reminiscent of The Sims social games mixed with a family-friendly 3D movie.
The goal is to design and decorate awesome hospitals while curing diseases and managing staff issues.
This is a management game based on strategic decision making that also includes extra content for those who want even more hospital simulation action.
---
68) The Binding of Isaac: Afterbirth +
The Binding of Isaac is a matured rated dungeon crawling game that I heard about for years before finally sitting down and playing.
Such a fun gem.
Players take control of Isaac as he explores the dungeons beneath his home. Dungeons that are filed with monsters, loot, items, and treasure.
Gameplay centers around fighting and blasting foes while traversing through the many interconnected rooms.
Every very playthrough will more than likely be different as the dungeon rooms are randomly generated (over 10,000 unique configurations are possible).
Fans of 2D action, boss battles, and multiple endings will more than likely find something to love here.
---
67) The Witcher 3: Wild Hunt – Complete Edition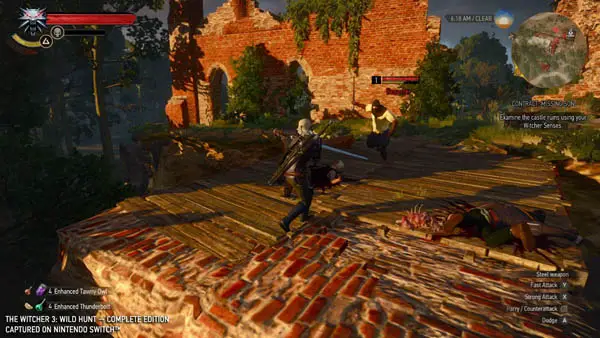 The Witcher 3 for Nintendo Switch is the Complete Edition of a critically, and commercially acclaimed open-world adventure and role playing game.
Players take control of Geralt on an epic fantasy adventure in a world steeped in lore, crazy characters, magic, and monsters.
The Witcher 3 is squarely aimed at mature audiences and is a must for those that enjoy large, open-world titles where one can explore nearly anywhere.
This version includes additional content and features that add hours of extra gameplay to a game that could already be played for hundreds of hours.
---
66) Night in the Woods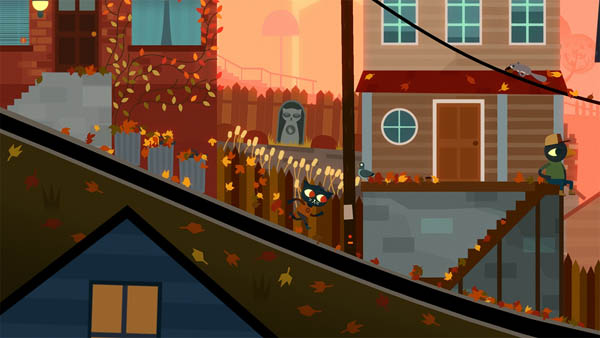 Night in the Woods is a peculiar tale with a unique cardboard cutout visual presentation.
The story focuses on Mae, a female cat college dropout who returns home to the town she left behind.
But, the town and the inhabitants in it have changed.
This is an adventure game about investigating and exploring the town and interacting with villagers to find out what is truly going on.
---
65) Slay the Spire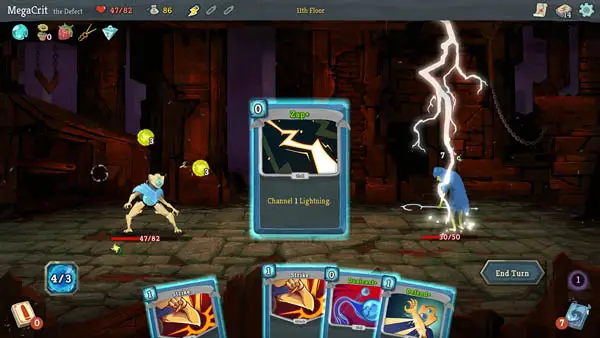 Slay the Spire is a fantasy-themed role playing game in which battles focus on using a deck of cards (each card with its own unique attack or ability) to beat enemies while traveling up a tower.
The game is a single-player experience with 2D visuals and collectibles to find and hundreds of cards to gather and use.
What's more, each journey up the tower will provide a unique experience with different collectibles, threats, and boss encounters.
---
64) Blaster Master Zero II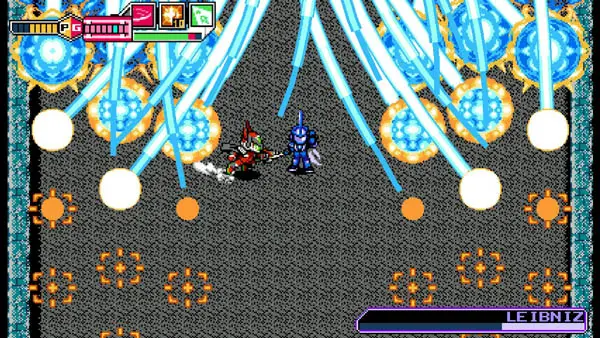 Blaster Master Zero 2 is a sequel to a remake of a 1980s Nintendo Entertainment System game, utilizing high definition and widescreen adapted pixel-art visuals.
Confusing? A little.
It basically looks, feels, sounds, and plays like a game from yesteryear but with modern features.
Blaster Master Zero 2 centers around Jason's (the main character) continued adventure from Blaster Master Zero to find a cure for an infectious disease.
The game plays out in a 2D, side scrolling manner and also inside of a tank at times, switching between the two gameplay methods throughout the course of the game.
Fans of retro remakes will enjoy the classic gameplay found here.
---
63) Thumper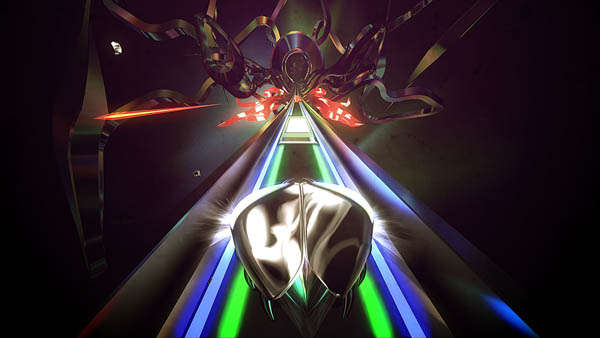 Thumper is a hard-as-nails surreal sensory experience.
Players take control of a beetle as it races down a spiraling track towards a demonic being in the background.
The minimalist setting includes a black backdrop and few neon colors to lighten the way while the audio experience must be heard to be believed.
The game is a musical, rhythm game in which button presses must be tapped in time with the music.
If not timed properly, the beetle's body gets torn apart and the game is over.
Death and failure is certain, but skill and the drive to beat the dozens of stages included will bring satisfaction in the end.
---
62) Mini Metro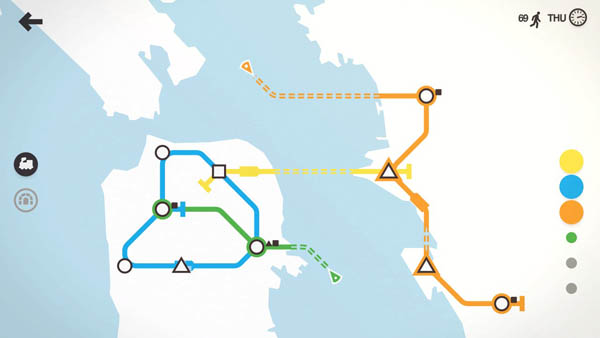 Mini Metro is basically a minimalist version of SimCity but about creating subway lines for a city that is growing.
The visual style consists of simple colors and lines while the gameplay revolves around drawing lines to connect subway routes from destination to destination.
Creating the best routes, which minimizes delays for patrons, is the focus of this unique experience.
Create subway systems in various modes, for a variety of real locations, and with up to 4 pals in this simulation, puzzle title.
---
61) Cadence of Hyrule: Crypt of the NecroDancer Featuring The Legend of Zelda
Crypt of the NecroDancer is a critically acclaimed mash-up of the role playing and rhythm music genres.
Cadence of Hyrule, then, is a successor title made by the same developers with the same NecroDancer gameplay but with a Legend of Zelda theme.
That's right. One of Nintendo's biggest franchises is being leveraged to make a stellar game even better.
Hop around dungeons, fields, and Zelda environments to save the land of Hyrule from evil while moving to the beat of music.
Fans of the rhythm-based movement and gameplay of Crypt of the Necromancer will enjoy Cadence of Hyrule while fanatics of The Legend Zelda series will enjoy familiar areas, music, items, enemies, and so much more ripped from their favorite franchise.
---
60) Sonic Mania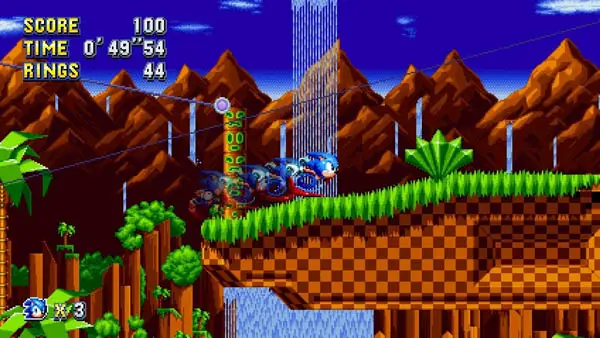 Sonic Mania is a return-to-form Sonic the Hedgehog experience geared towards fans of the classic trilogy of games on 1990s Sega Genesis home console.
Players take control of the blue blur and speed through area after area, stage after stage, collecting rings and items while defeating enemies in the way.
Boss fights, secret areas, and more await you in this classic reborn and modernized for the modern era.
---
59) BlazBlue: Central Fiction – Special Edition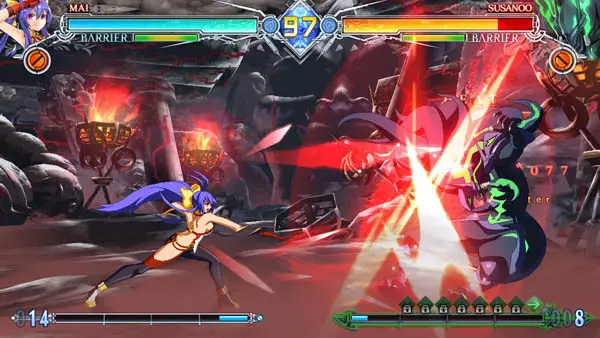 BlazBlue: Central Fiction is a sci-fi and fantasy themed fighting game with dozens of unique characters and a fantastic anime graphical style that has to be seen to be believed.
Choose from one of 30 characters and battle against computer-controlled opponents to progress through story mode, play with friends locally or online, get the highest score in score attack mode, and enjoy many other modes and feature combined in one place within this Special Edition.
---
58) Luigi's Mansion 3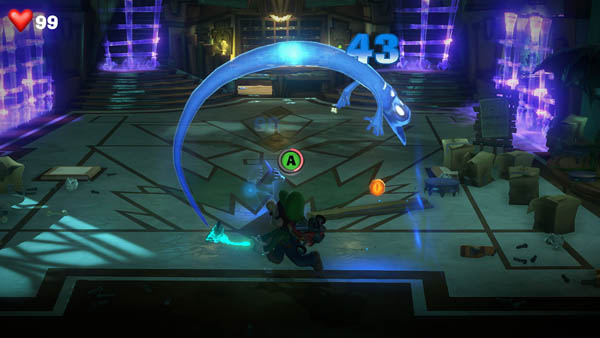 Luigi's Mansion 3 is an incredibly comedic adventure game for one or two players.
The story takes place in a haunted hotel in which Luigi must search and solve puzzles in order to save his friends and family.
Players gain abilities that allow new interactions within interconnected hotel rooms already visited and rooms yet visited.
Ghost enemies must be defeated in easy-to-learn (but hard to master) combat while boss fights await at the end of every floor.
The lighthearted story glues the gameplay together while online modes round out an already hardy adventure.
---
57) Warframe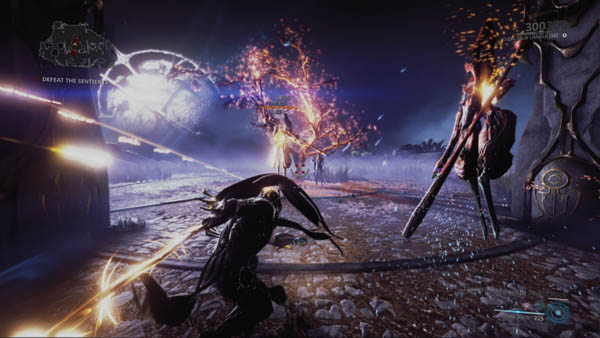 This is a free-to-play powerhouse.
Warframe is a high-production value sci-fi action title that can be played completely free.
Yes, free.
Players take control of a character who adventures across the galaxy to planets and beyond, fighting enemies while wearing powerful armor known as a "Warframe".
The story is epic and the gameplay focuses on fast-paced action, sliding through stages, leaping, and both melee and range combat.
Customization and cosmetic items can be purchased to add to the experience, but important items are never sold for real world cash.
Updates that include new Warframe armor sets, areas, and story elements are added periodically for free.
---
56) Crypt of the NecroDancer: Nintendo Switch Edition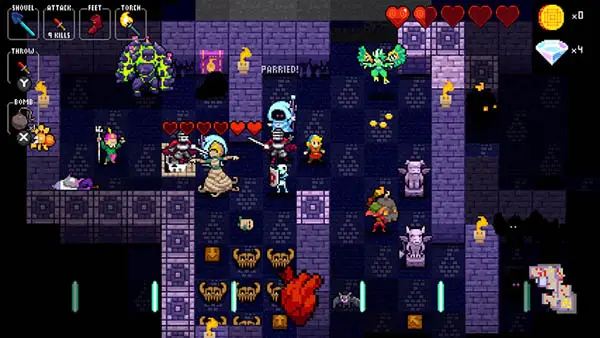 Crypt of the Necrodancer is a critically acclaimed rhythm game with a retro pixel aesthetic, fantasy theme, and action elements about traversing through dungeons while moving to the beat of a song.
This mash-up of role playing, dungeon crawling, and music rhythm is excellently pulled off.
Battling monsters and collecting loot to the beat never felt so good, and the game can be played solo or with a pal in cooperative mode.
This is one groovy adventure.
---
55) Sid Meier's Civilization VI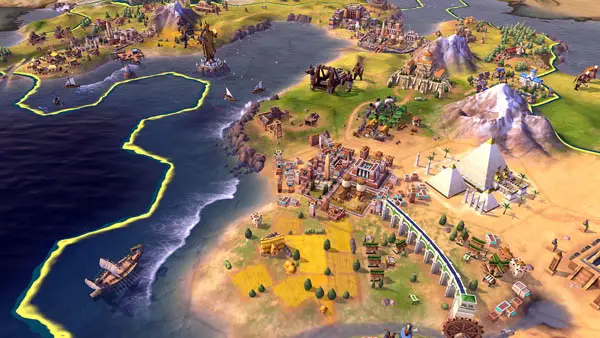 Known simply as Civ 6 to fans of the series, Sid Meier's Civilization VI is a grand history themed turn-based strategy game about building empires across different eras of history as various leaders.
This game requires strategic thinking, planning, and the ability to think ahead.
Acquire technological advancement as time passes and fight enemy factions while exploring surrounding lands for hundreds of hours on end.
Additional content is included in the Nintendo Switch version with even more packs available for purchase for those wanting to extend their already lengthy stay in this historical game world.
---
54) Star Wars Pinball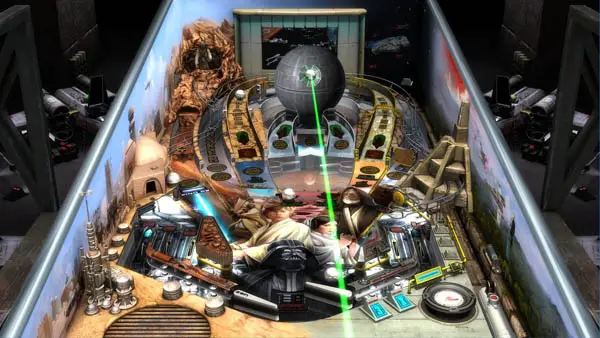 Zen Studios (the developers of the awesome Pinball FX series of pinball games) presents yet another amazing pinball title but with a Star Wars aesthetic.
Each of the dozen-and-a-half pinball tables are themed from one of the first 8 movies, spinoffs, and TV shows.
The Nintendo Switch version includes exclusives such as a career mode, music gallery mode, and more.
This is single player pinball fun at its finest but with a Star Wars twist that will please both pinball fans and fans of the sci-fi cinematic saga alike.
---
53) AI: The Somnium Files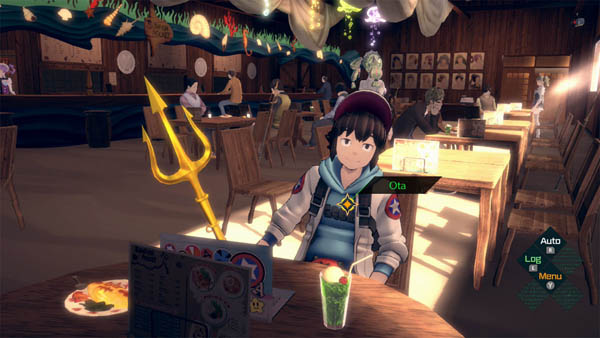 Get ready to experience an interactive visual novel like no other.
AI's story centers around investigating crime scenes in a futuristic Tokyo in hopes of finding a serial killer.
Due to the game being a visual novel, the entire story plays out in countless pages of dialogue that asks the player to follow along until eventual story points occur in which the player's accumulated knowledge must be applied.
Each path is dependent upon solving puzzles and answering correctly.
The ending is in your hands in this mature thriller that has a superb anime-inspired art style.
---
52) Guacamelee! Super Turbo Championship Edition
Guacamelee! combines Mexican lore and culture with a tight, 2D platforming adventure game about avenging oneself.
The visual and audio style is ripped straight from the culture it is based off of and gameplay is reminiscent of side scrolling, interconnected adventure games of the past.
Run through various environments littered with undead and unlock new abilities and maneuvers as an ex-luchador.
Combat is quick and gameplay is dependent upon skill and reflexes. A great game for those looking for more action in their lives.
---
51) Assault Android Cactus+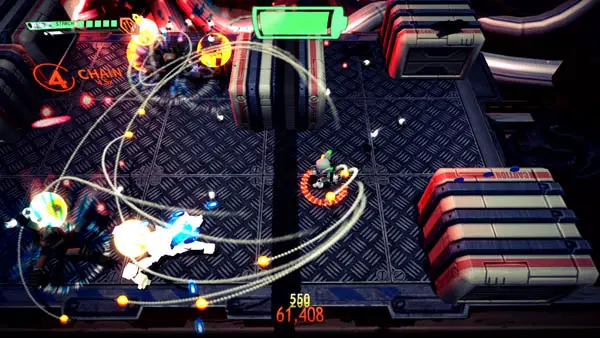 Nothing feels better than being trapped on a spaceship filled with aggressive robots, right?
Assault Android Cactus+ is all about being trapped and blasting one's way to safety by utilizing both analog sticks through dozens of stages.
Play alone or with up to 4 buddies in cooperative play through the entire campaign or play through various other modes that will challenge one's skill.
Shoot and move faster than your battery drains on your way to victory in this twin-stick shooter gem.
---
50) Shantae and the Pirate's Curse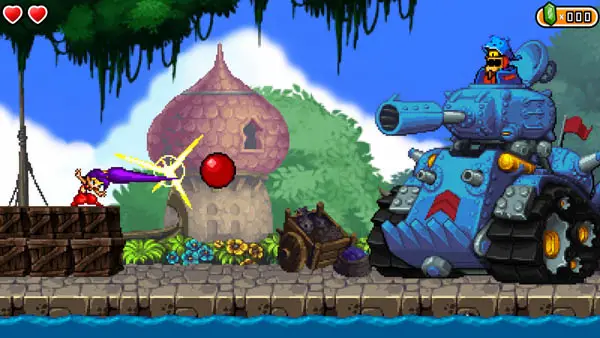 Shantae and the Pirate's Curse is an action, platform game about a genie who loses her power and must team up with her greatest foe in order to save the land.
Use Shantae's hair, weapons, and various items and power ups to battle baddies over a large, interconnected world.
A fun, yet lighthearted, story with interesting characters and vivid environments propels the responsive gameplay forward.
I loved playing it on the Nintendo Wii U when it released years ago, and I have the same love for it on the Nintendo Switch.
---
Continue on to the next page to see the top 50 rated Nintendo Switch games of all time.