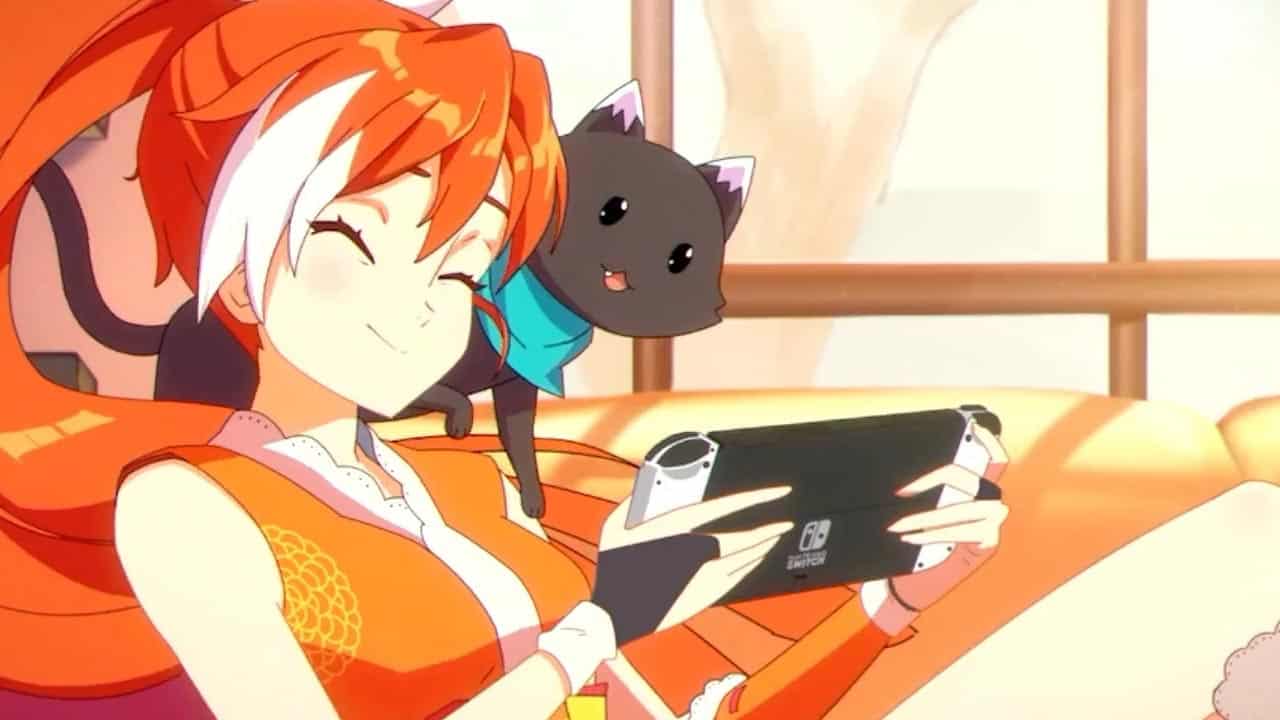 This post may contain Amazon affiliate links we earn from. Please assume all links are affiliate.
Anime fans rejoice! The wildly popular anime streaming application known as Crunchyroll is now on Nintendo Switch and I am here to show you how to download it step-by-step.
Downloading Crunchyroll on Nintendo Switch can be done by launching the Nintendo Switch eShop app from the system's HOME menu. Navigate to Search/Browse, input "Crunchyroll" into the search field, and then download the app from the app's product page.
Crunchyroll will begin downloading immediately. Continue reading for a detailed step-by-step picture guide of the process.
I'll also explain if Crunchyroll is free on Nintendo Switch along with Crunchyroll's Nintendo Switch app file size.
---
If you're interested in checking out the most popular Nintendo Switch games, you can find them by clicking here.
---
How To Download Crunchyroll On Nintendo Switch

In total, downloading Crunchyroll on Nintendo Switch requires 9 easy steps. Start by connecting your Nintendo Switch to the internet and then launch the Nintendo Switch eShop app.
---
downloading Crunchyroll on Nintendo Switch requires 9 easy steps
---
Next, search for and view the Crunchyroll streaming app product page.
Click the Free Download button on the streaming app's product page to start downloading the popular app.
Now, let's take a look at the specific steps (with pictures) of exactly how to download Crunchyroll on Nintendo Switch.
Time: a few minutes plus download time
Difficulty: Low to Medium
NOTE: Charge your Nintendo Switch battery or connect your system to a power outlet before beginning this process.
---
1) Navigate To The Nintendo Switch HOME Menu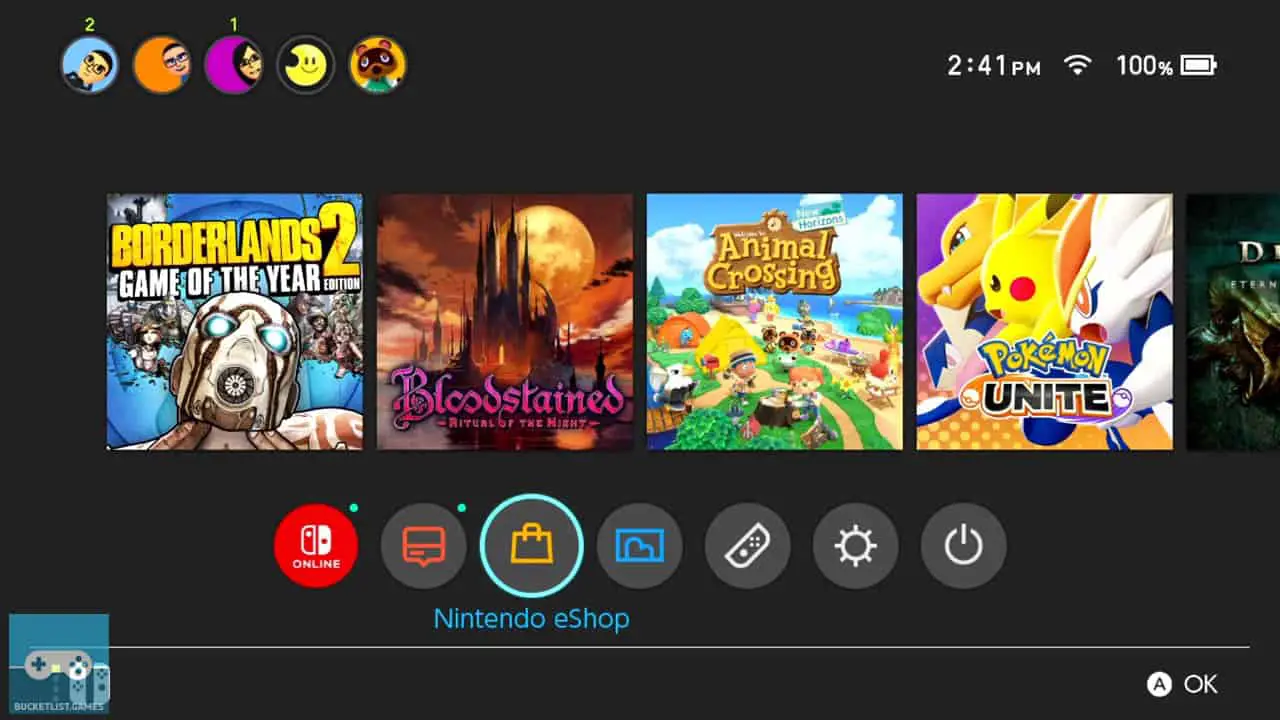 Turn on your Nintendo Switch.
Navigate to the HOME Menu by pressing the HOME button on your Nintendo Switch controller.
---
2) Launch The Nintendo Switch eShop App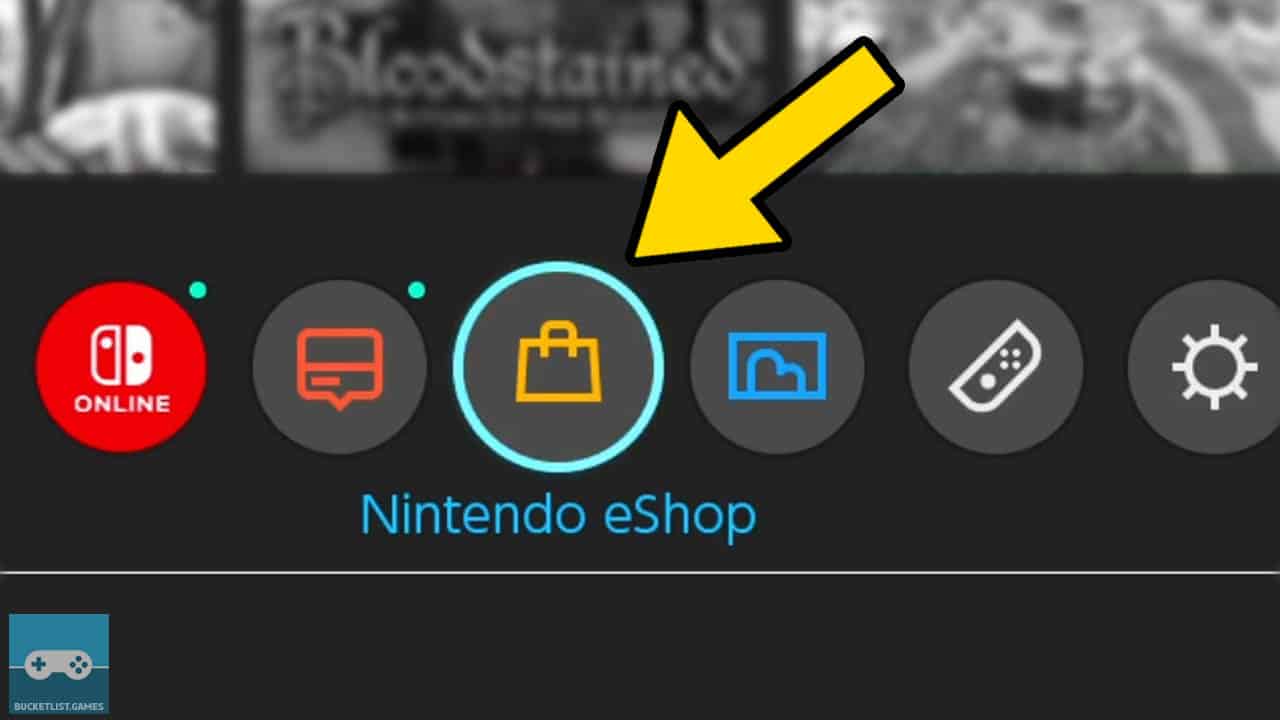 Navigate to System Settings (the purse/wallet icon) in the row at the bottom of the screen.
Press A to be taken to the Nintendo Switch eShop.
---
3) Select The Search/Browse Tab
Navigate to the Search/Browse tab at the top left of the screen.
Press A to be taken to the right side of the screen.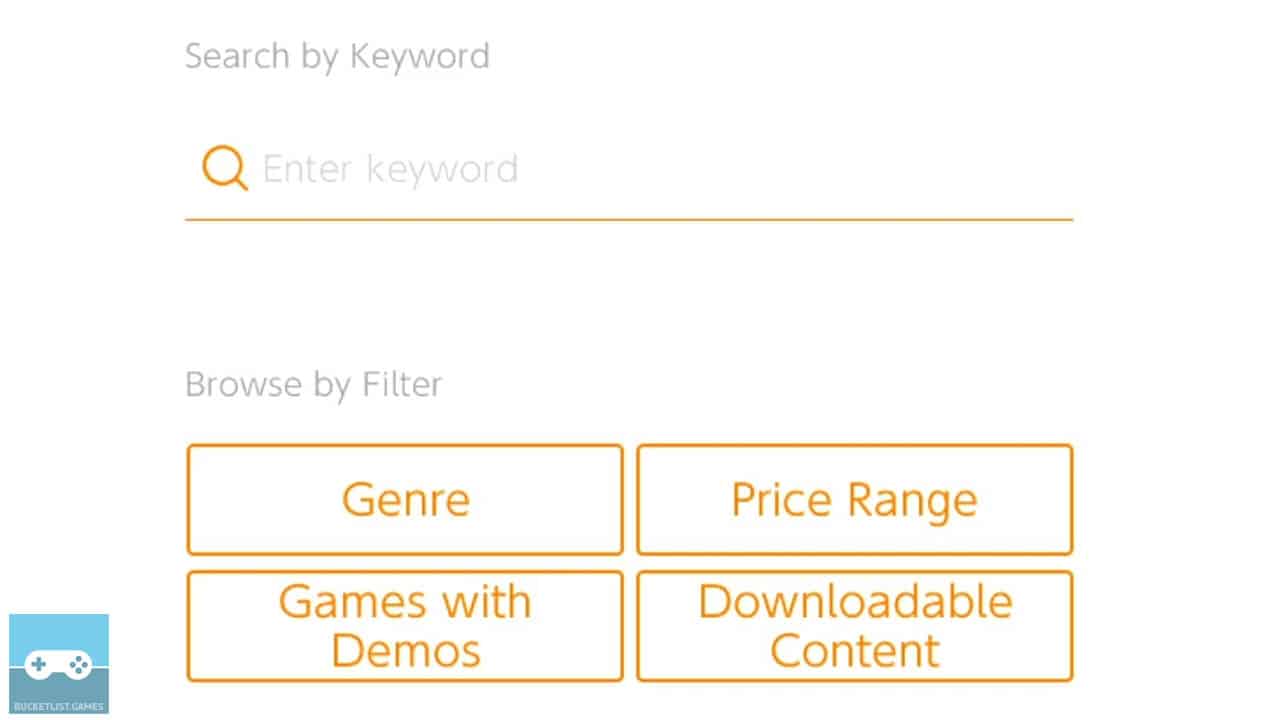 Highlight the Enter keyword search field.
Press A for an on-screen keyboard to appear.
---
4) Type "Crunchyroll" Into The Search Field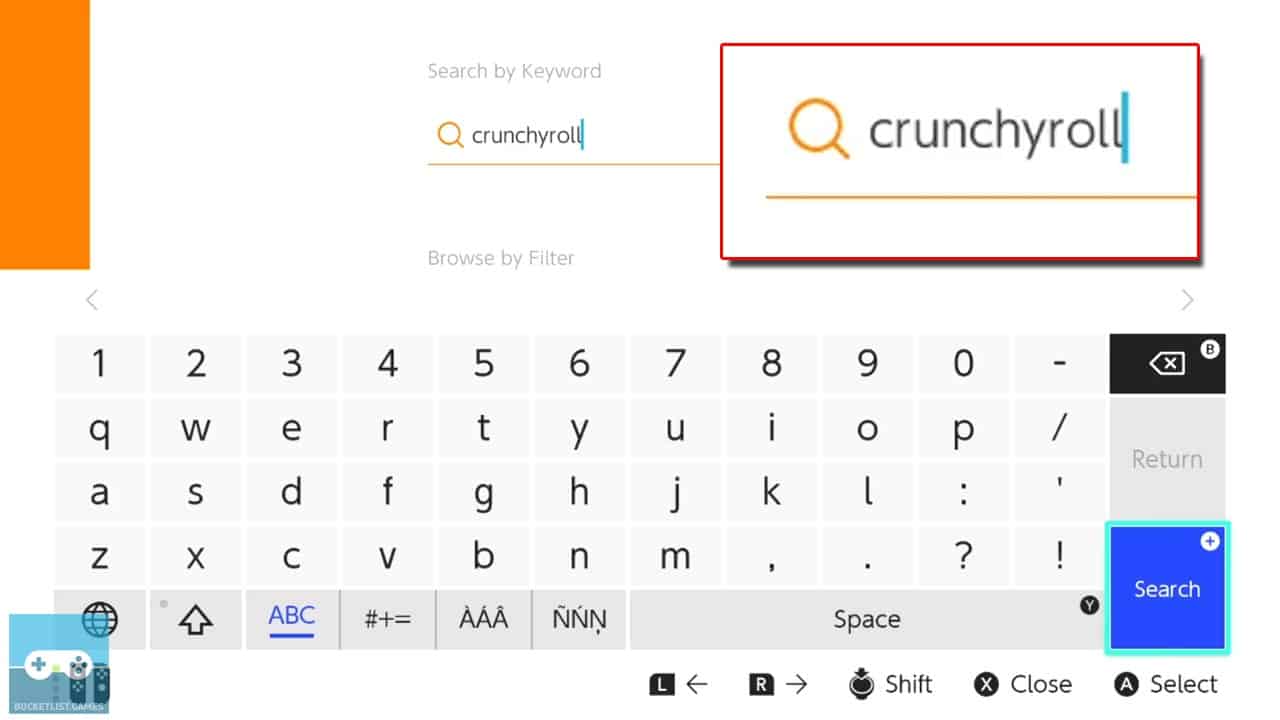 Type Crunchyroll with the on-screen keyboard.
Press the + button to search for the anime streaming app.
---
5) Select The Crunchyroll App From The Results Page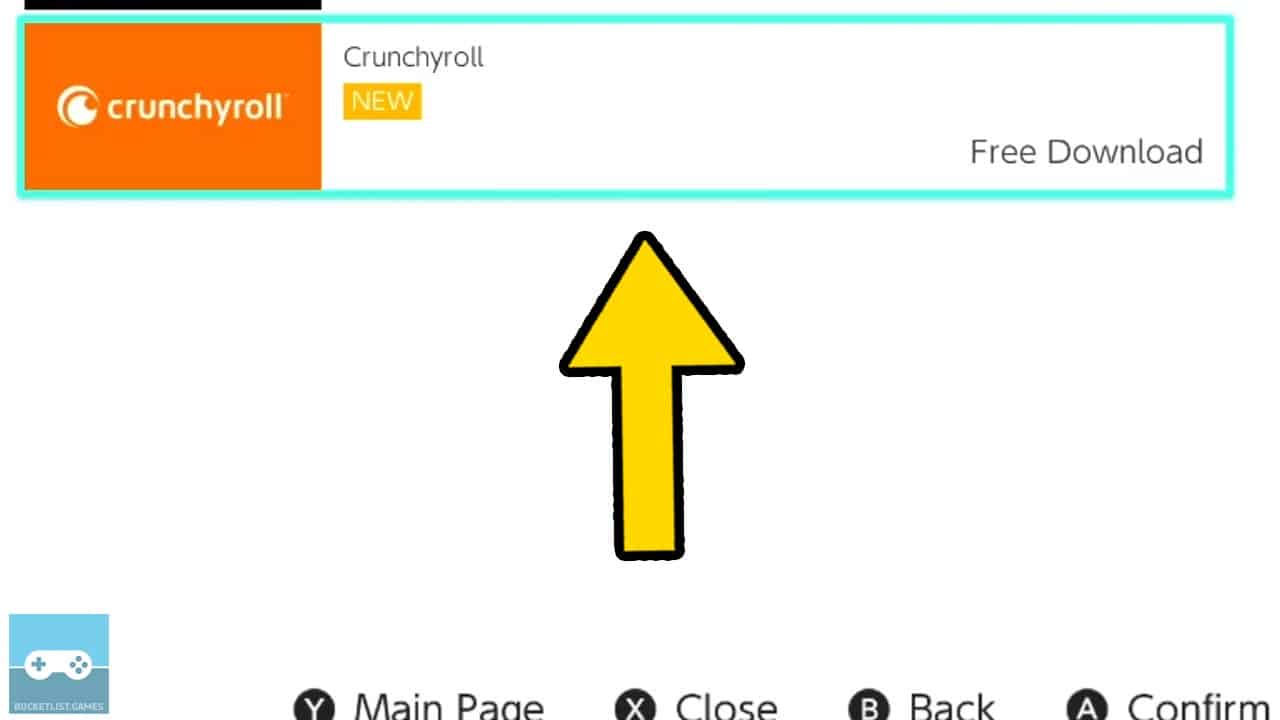 Select the Crunchyroll app you searched for from the list of results.
Press A to be taken to the app's product page.
---
6) Navigate To The Free Download Button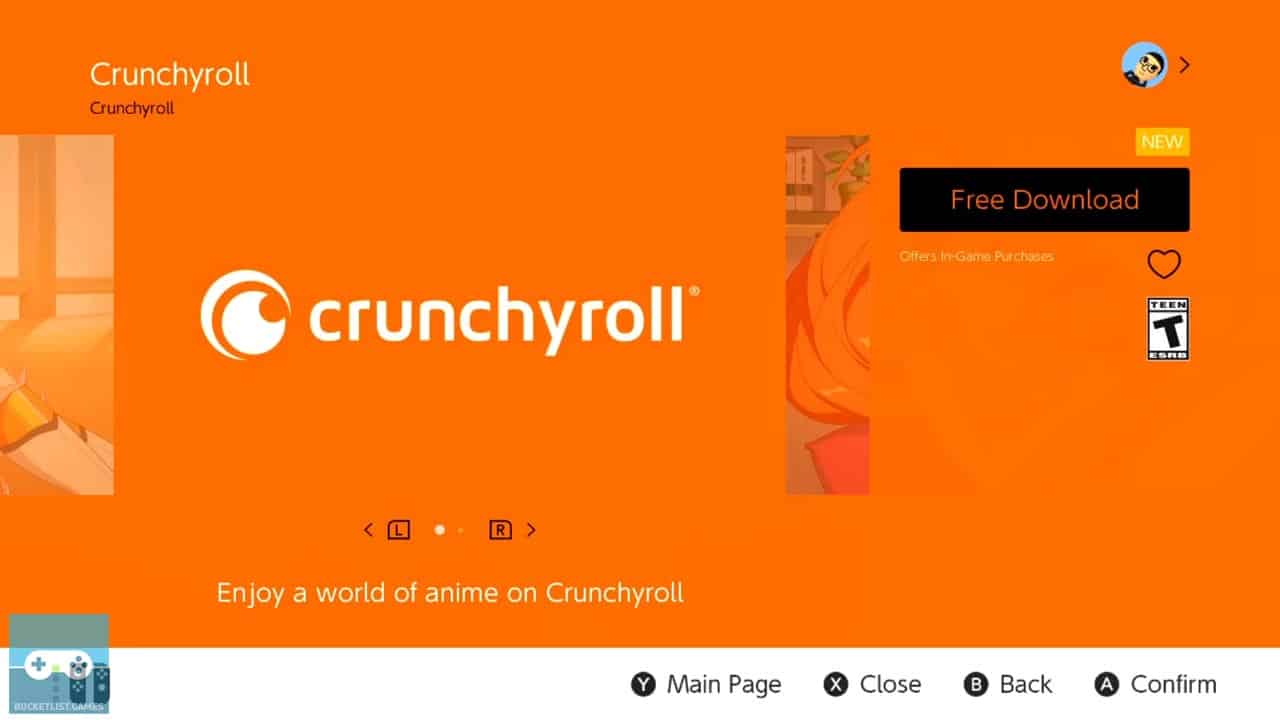 Highlight the Free Download  button on the Nintendo Switch app's product page.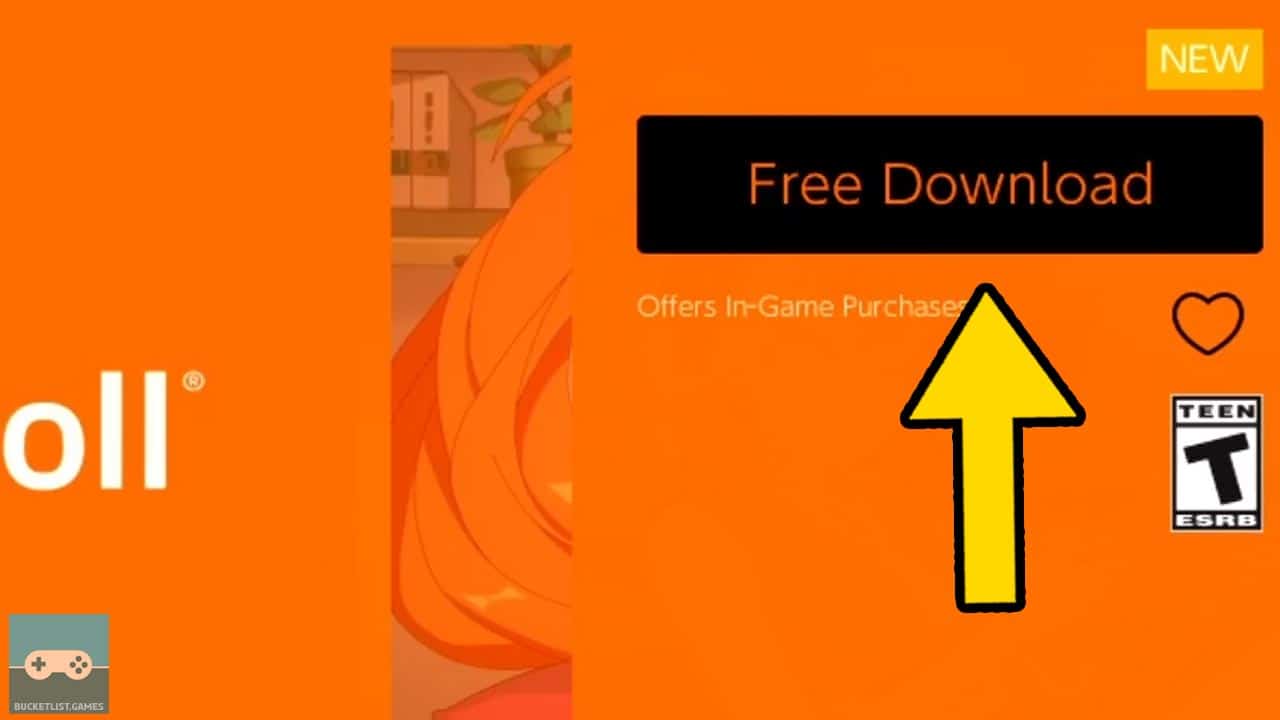 Press A to be taken to the download confirmation screen.
---
7) Confirm The Crunchyroll App Download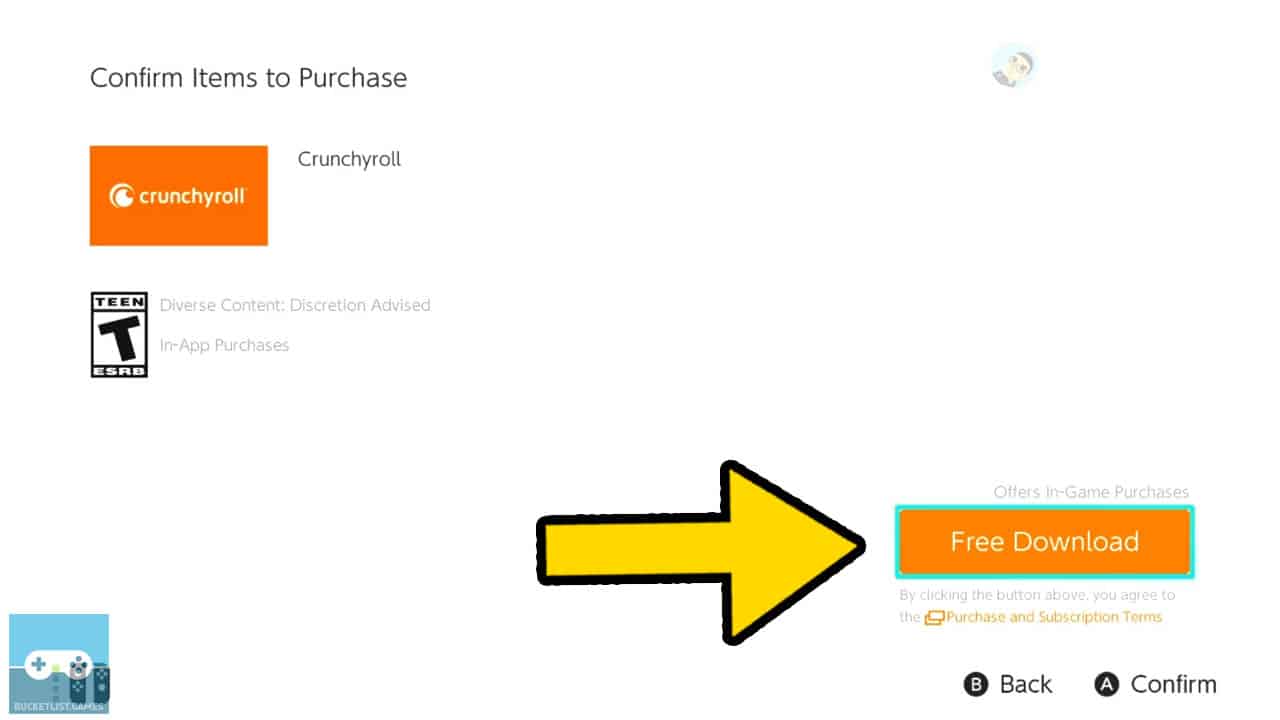 Select the Free Download button upon confirming your download.
Press A to start the download process and to be taken to a thank you screen.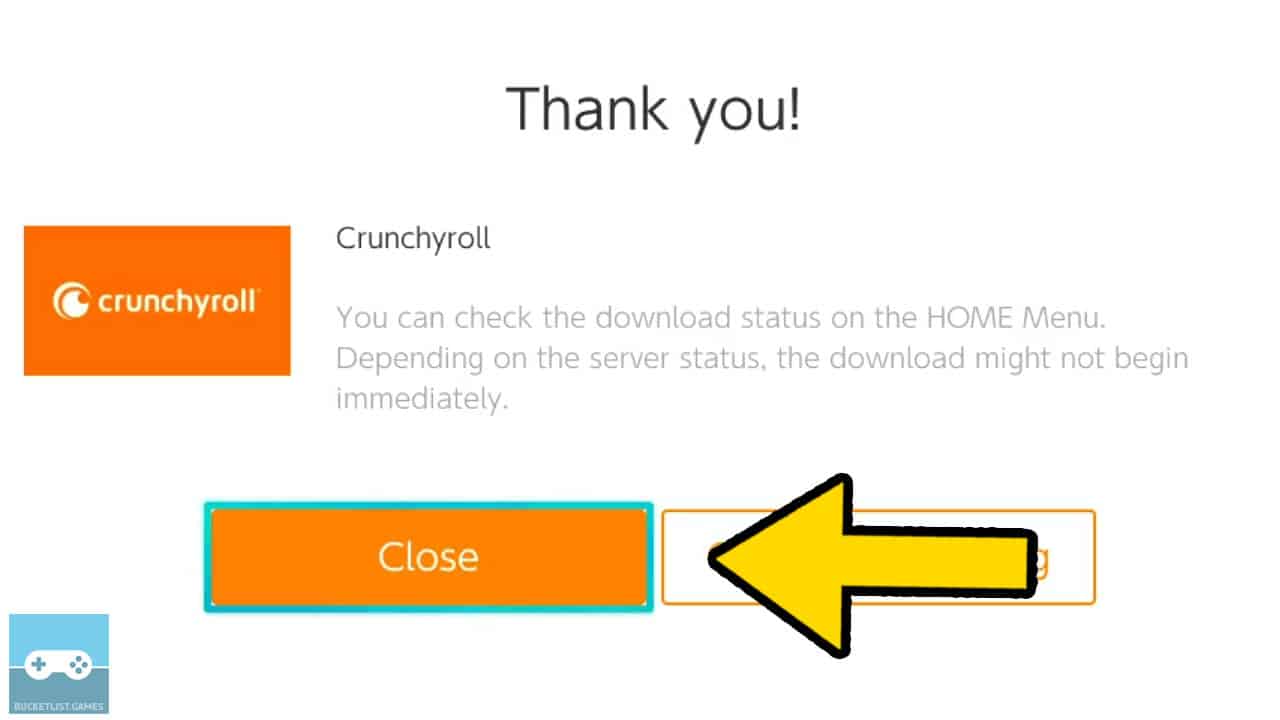 Select Close and press A to return to the Nintendo Switch HOME menu.
---
8) Wait For Crunchyroll To Download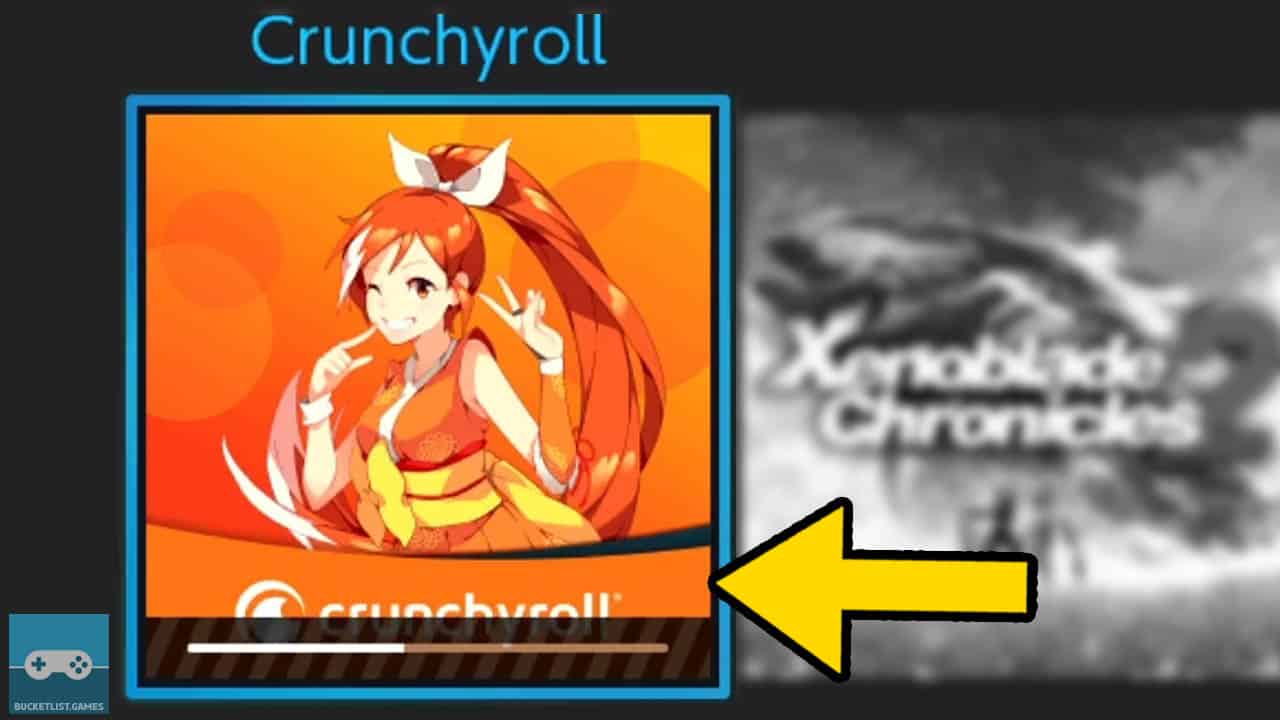 The Crunchyroll app for Nintendo Switch will begin to download.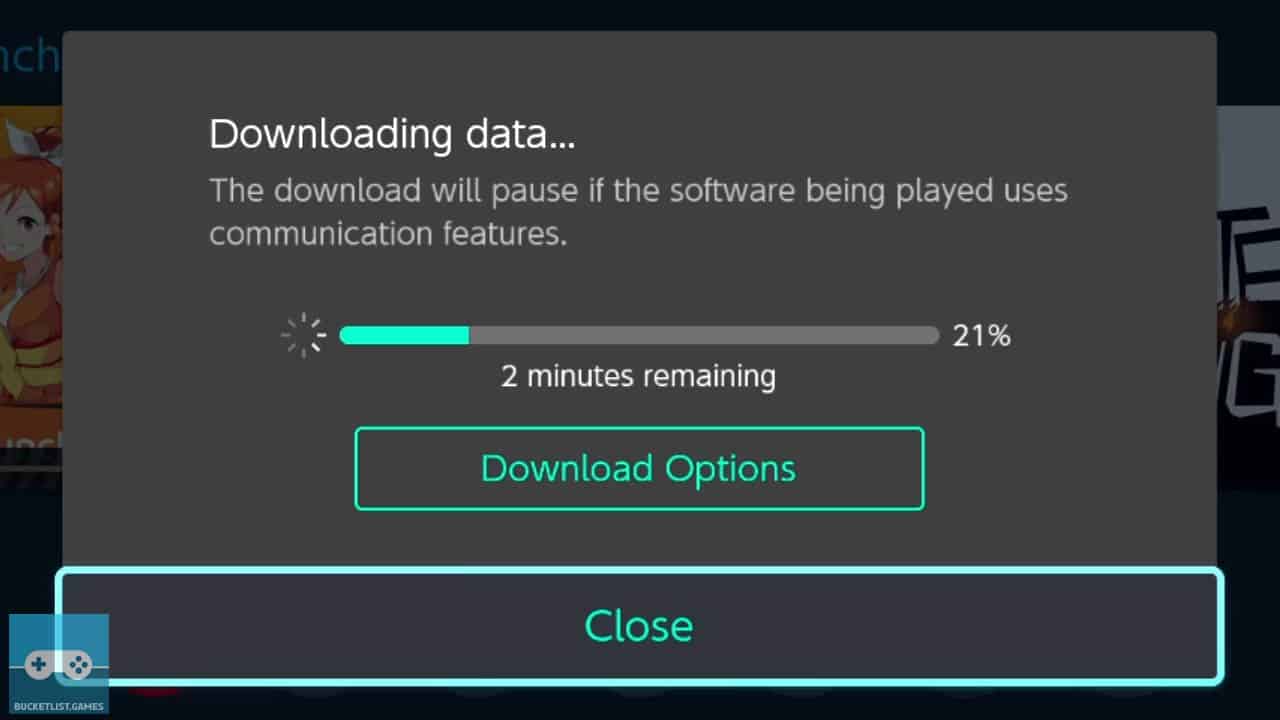 The time it takes to download the app depends on your internet connection, speed, and the app's file size.
Be patient. This may take some time.
---
9) Start Watching Anime On Crunchyroll

Once Crunchyroll on Nintendo Switch has been downloaded, you can begin watching your favorite anime by launching the anime streaming application from the HOME menu.
Highlight the Crunchyroll app icon and press A to start your streaming session.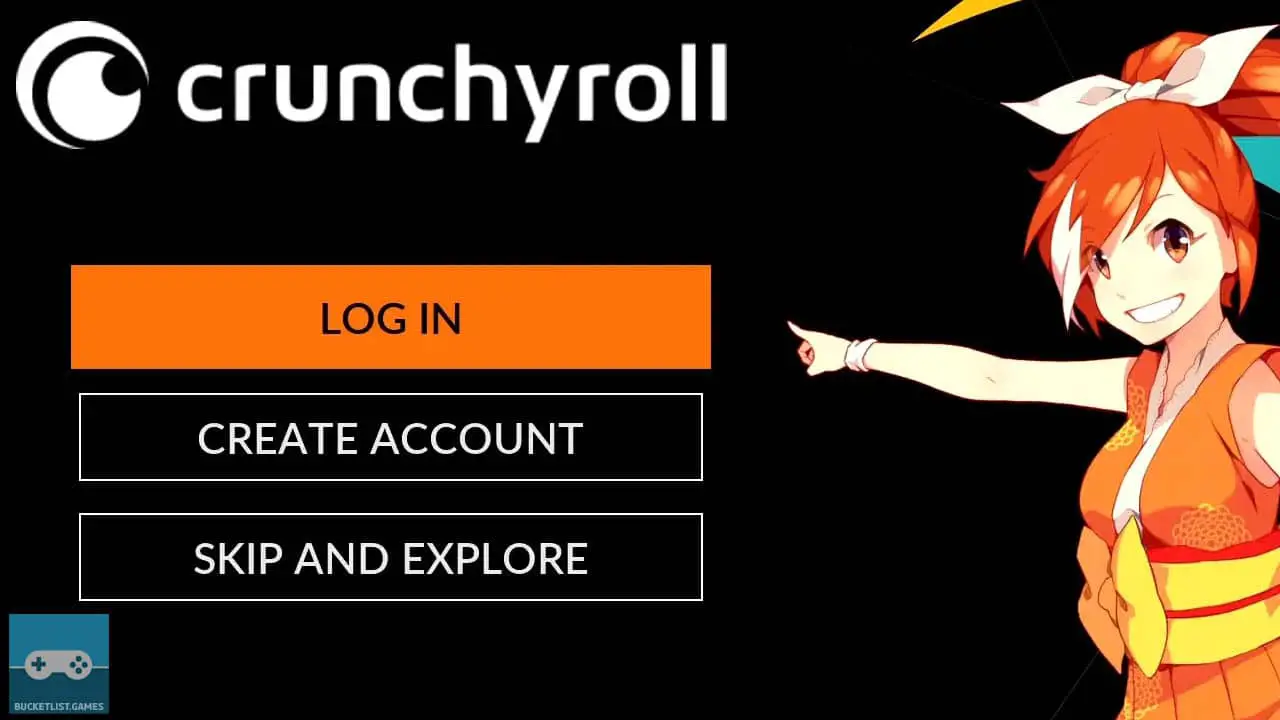 You can either log in with your Crunchyroll account or watch free content by choosing the Skip And Explore button from the Crunchyroll Nintendo Switch home screen. Enjoy!
---
Is Crunchyroll On Nintendo Switch Free To Watch?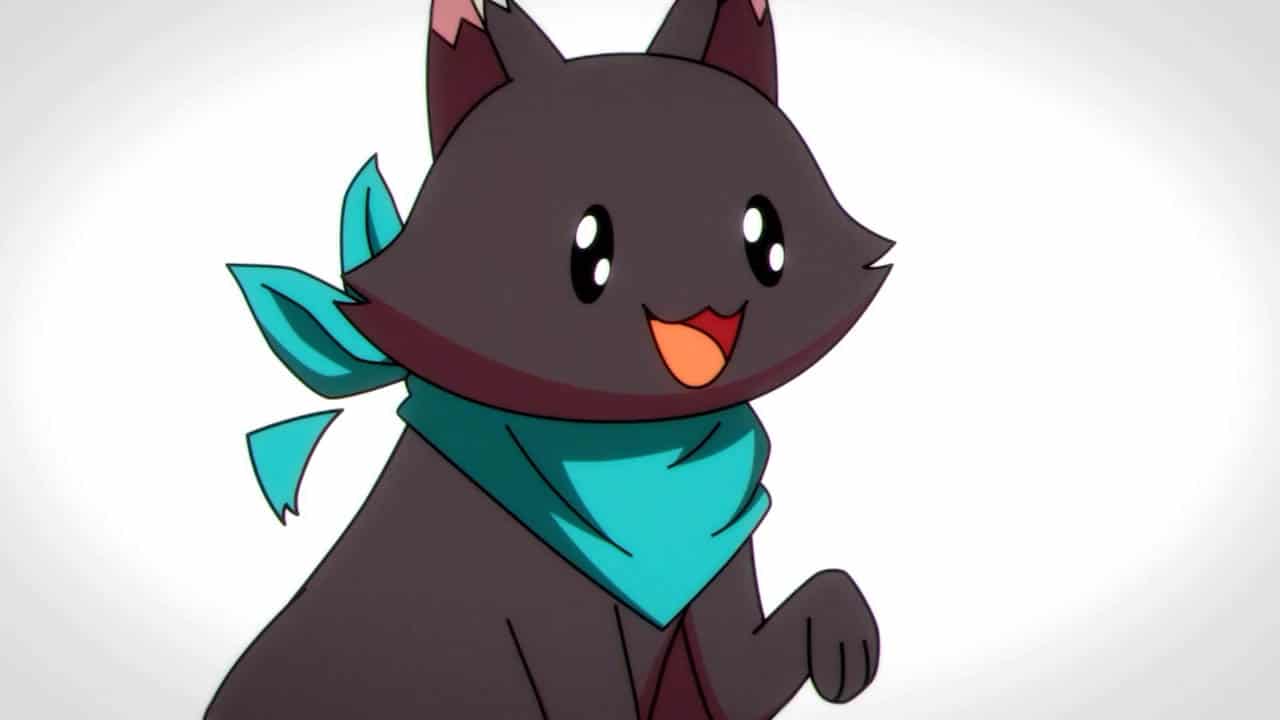 Downloading and streaming anime from the Crunchyroll app is entirely free to do on Nintendo Switch. The video streaming service allows viewers to log in to their account, create a new account, or simply explore and watch videos for free directly from their Nintendo Switch console with no charge.
---
Crunchyroll is entirely free on Nintendo Switch
---
Anime episodes, movies, and specials can all be watched without paying a cent on Crunchyroll for Nintendo Switch.
Keep in mind, free access means watching anime on the app will include advertisements throughout a viewing session.
A premium account can be purchased separately that removes advertisements while watching.
Additionally, premium accounts grants viewers with additional perks including two super beneficial perks a free account lacks: offline viewing of anime as well as the ability to watch new episodes one hour after airing in Japan.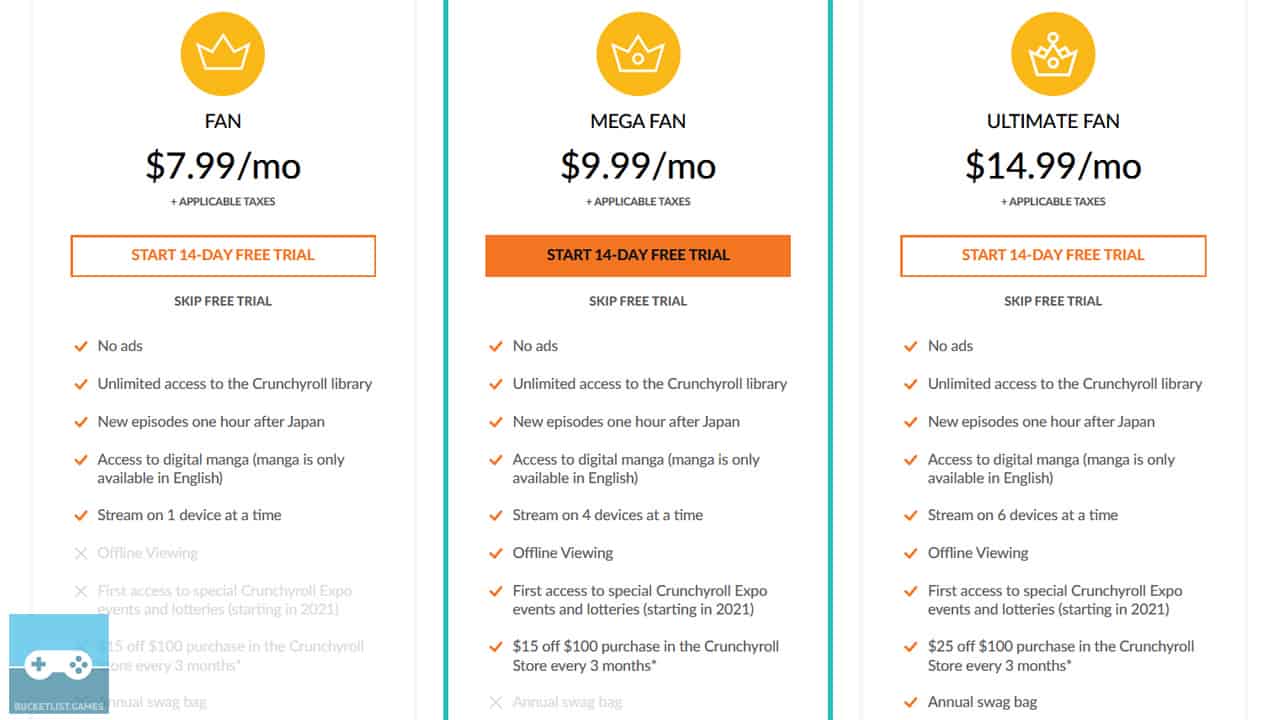 Premium Crunchyroll accounts as of 2022 currently comes in three paid plans:
$7.99 Fan Plan
$9.99 Mega Fan Plan
$14.99 Ultimate Fan Plan
The main difference of each plan is the amount of devices that can watch Crunchyroll on a single account at a time.
The $9.99 is the best value and allows up to 4 devices concurrently. Also, keep in mind the $7.99 plan does not allow offline viewing.
If you simply want to watch anime for free on your Nintendo Switch and you don't mind advertisements or waiting for new episodes, the free plan is the the plan for you.
---
What Is Crunchyroll App's Nintendo Switch File Size?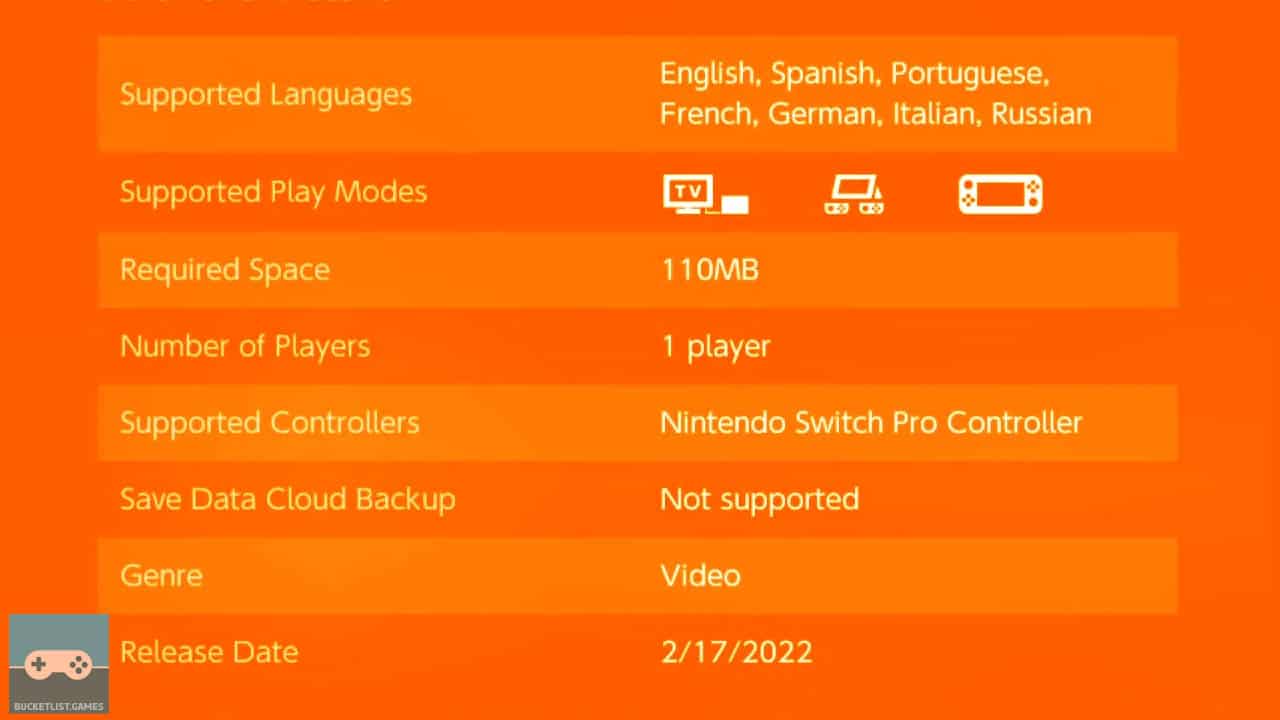 Crunchyroll on Nintendo Switch requires 110 MB of available storage space in order to be downloaded. The Nintendo Switch, OLED, and Lite models all come with enough internal storage to download the popular anime streaming app. The app can also be downloaded to an external microSD storage card.
---
Crunchyroll on Nintendo Switch requires 110 MB of available storage space in order to be downloaded
---
If, however, your Nintendo Switch internal or external storage is full, you'll have to delete data in order to download Crunchyroll for Nintendo Switch.
I suggest deleting screenshots or videos that you no longer need or games you no longer play from your Nintendo Switch storage in order to make room for the anime streaming app.
You can manage the data on your Nintendo Switch console by navigating to settings from your Nintendo Switch HOME menu and selecting Data Management.
Just make sure you either back-up or no longer want the data you delete. There is no way to restore deleted screenshots, game clips, or save data.
But previously purchased games, extra content, and game demos can all be re-downloaded from the Nintendo Switch eShop without worry.
---
Other Articles To Enjoy
How To Easily Delete Nintendo Switch Games
How To Connect Nintendo Switch To The Internet
How To Get Free Nintendo Switch Gift Cards (Actually Works!)
---
Read More Great Articles
Now you know how to download Crunchyroll on Nintendo Switch with ease.
Bookmark this site to stay up to date with even more Nintendo guides, information, and more.
Check out all Nintendo Switch guides articles on Bucket List Games.
---
(Screenshots taken by me. Images sourced from product pages, websites, or social media and are credited appropriately. Logos, images, etc. belong to their respective owners. All information current at time of publication.)
SOURCE: Nintendo