I was not going to buy Mario Kart 8 Deluxe because I bought the original version on Nintendo Wii U. I would have been a fool, because Mario Kart 8 Deluxe is a must-play bucket list game.
Mario Kart 8 Deluxe is a game everyone needs to play in their life. This Deluxe version is the total package, containing all tracks, characters, modes, and items of the original version while expanding upon it with groundbreaking new features such as Smart Steering that only enhances an already complete racing game.
Today, I'll explain my history with Mario Kart as well as how I fell in love with Mario Kart 8 Deluxe for Nintendo Switch and why you should, too.
---
ATTENTION: If you are interested in checking out the most popular Nintendo Switch games everyone's playing, you can find them by clicking here.
---
What is Mario Kart 8 Deluxe?
Mario Kart 8 is a kart racing game with single and multiplayer configurations.
The game asks the players to choose a character, a customizable kart, and a racetrack to play on.
The game, then, tasks the player with completing the race as close to first place as possible by avoiding items, dangers, other players, hazards, and without falling off the track.
This has been the formula for Mario Kart for ages, and it is a fun one.
---
Why Mario Kart 8 Deluxe Is A Bucket List Game
I have played all the home console and handheld Mario Karts  up until this point.
The very first game on the Super Nintendo in the 1990s was a blast to play with my brothers, and it was my favorite iteration of the beloved series until Mario Kart DS released.
I still cannot put my finger on it, but the DS version hit all the right notes for me. I love the graphics, game play, course selection, and side content.
It had everything I wanted in a Mario Kart game including online. I remember playing against random opponents and doing modestly well.
It was a lot of fun times for me that I did not think were possible to replicate. Turns out, I was right.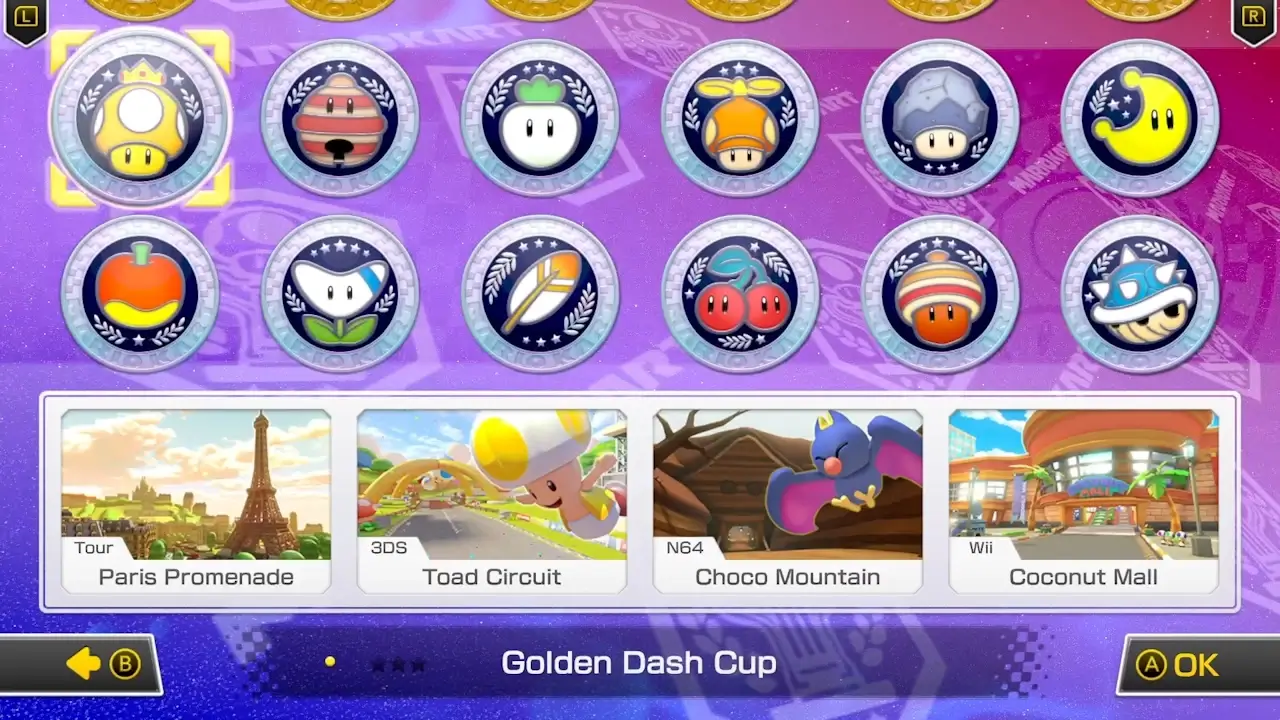 This post may contain Amazon affiliate links we earn from. Please assume all links are affiliate.
---
A Rough Start With Mario Kart 8 Deluxe

I did not play much of Mario Kart Wii or Mario Kart 7. Those were games that fell victim to my college days, in which there was not enough time for anything besides studies.
But I was ready when Mario Kart 8 released. I was able to put in a bit of effort with part 8 on the Wii U along with my spouse, and I was blown away by the games presentation.
It had some of the best music and sound in any game I have ever seen. The inclusion of non-Mario, Nintendo characters such as Link and the Animal Crossing villagers also were a fun sight to see.
But the game did not hook me like the DS version did, and I moved on from the karting affairs.
As the Deluxe version approached, I contemplated purchasing it: Who would I play it with? How much would I play it? Would I get bored with it?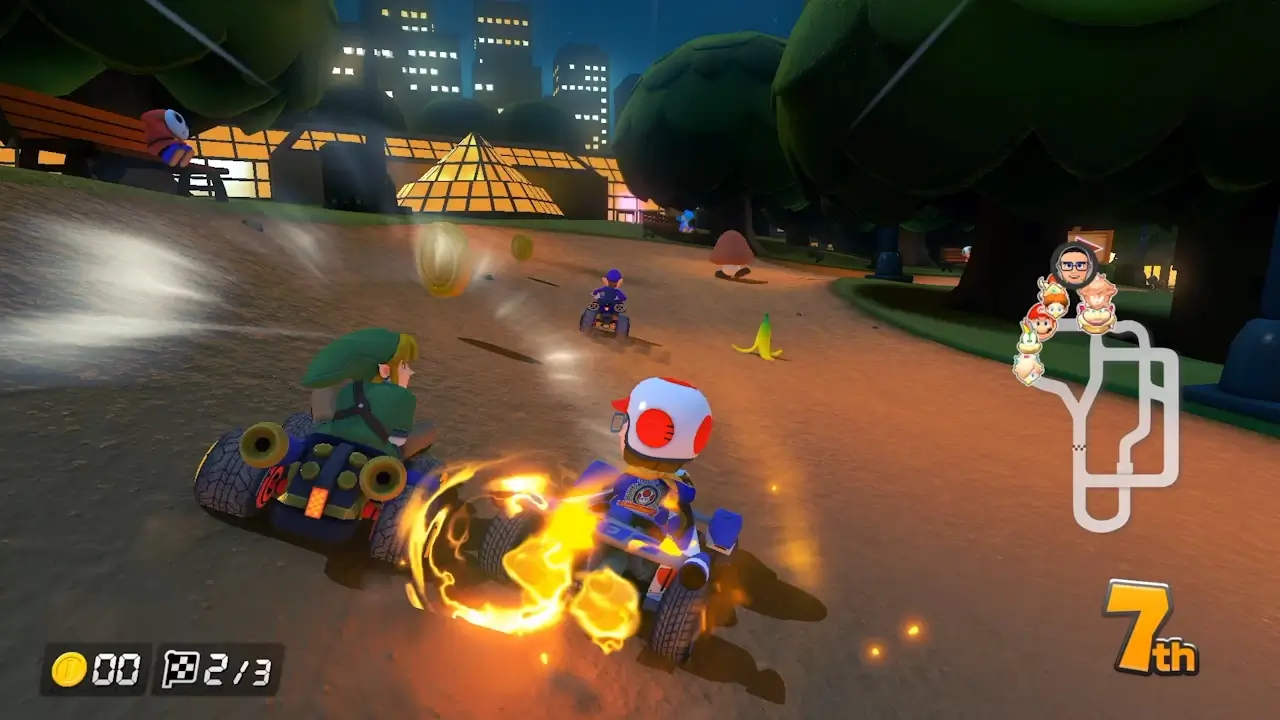 ---
My Mario Kart 8 Deluxe Love Affair Begins

Even running a Nintendo themed YouTube channel was not enough for me to consider purchasing a game I already owned and played.
But then my spouse's sister came along and watched me play a session of The Legend of Zelda: Breath of the Wild and commented on wanting to play Mario Kart.
I told her one was releasing in the matter of weeks.
And since I really do enjoy local multiplayer, I decided to snag Mario Kart when my funds allowed it.
I had a copy of Mario Kart 8 Deluxe in my possession by the end of its launch month and people to play it with.
---
Mario Kart 8 Deluxe Is Really Fun

I am glad to say there was never a moment of regret in purchasing what I consider to be one of the greatest kart games of all time.
In fact, I was excited as I watched videos of the new features added to the Deluxe version. I became so excited about the concept of Smart Steering, something new to this version of the game. It keeps players from falling off the track if turned on.
The possibilities of this mechanic clicked in my head the moment I realized my spouse would have a much better time playing with me if she had Smart Steering available.
---
Smart Steering Is Mario Kart 8 Deluxe's Best New Feature

I immediately gathered my spouse to play cooperatively through the main Grand Prix mode: One Cup, four courses.
I told her about Smart Steering, helped her turn it on, and proceeded to get beat by her race after race.
I was happy for her and enjoyed myself at the same time. We had even more fun playing Mario Kart Deluxe than standard Mario Kart 8 thanks to my spouse being able to place above tenth in all of her races.
I don't think my spouse placed anything lower than third or fourth in any course in Deluxe thanks to her skills and Smart Steering.
It was a blast that validated my purchase on the spot. This one simple addition just made Mario Kart 8 Deluxe worth it for anyone that has a family member or friend that has varied skill levels from oneself but wanted to play Mario Kart at the same time.
Now, two or more players of differing skill levels can play at the same time. It really is amazing.
I then had a Mario Kart game night with my spouse and her sister and all three of us had a blast.
We did not want to stop playing. We ultimately did, but it did not stop my itch from growing.
I had to play online mode.
---
Mario Kart 8 Deluxe Online Addiction Is Real
Online play is smooth and fun and local co-op is a blast to play. Every. Single. Time. It is a game I cannot stop thinking about playing by myself or with a friend or stranger. It is a game I am glad I did not avoid.
I was addicted the moment I began my first online game of Mario Kart 8 Deluxe.
Really. I played a good hour or more a night for a good ten days straight. Not only that, but I was quickly teleported back to my college days of playing Mario Kart DS online deep into the night.
It is good to see that Deluxe core kart mechanics, a tried and true formula of casual competitive fun, underlines every game mode and feature—online and offline.
Deluxe is so much fun, it is very easy to lose track of hours by saying "just one more race".
---
Read More Great Articles

Whether you were on the fence about this game like I was or not, do not worry: Mario Kart 8 Deluxe is a must-play game I highly recommend.
Now you know why Mario Kart 8 Deluxe is a Bucket List Game. Go out and play it!
Bookmark this site to stay up to date with even more video game guides, tips, and tricks.
Check out all video game articles on Bucket List Games.
---
(Screenshots taken by me. Images sourced from product pages, websites, or social media and are credited appropriately. Logos, images, etc. belong to their respective owners. All information current at time of publication.)
SOURCE: Nintendo