This post may contain affiliate links.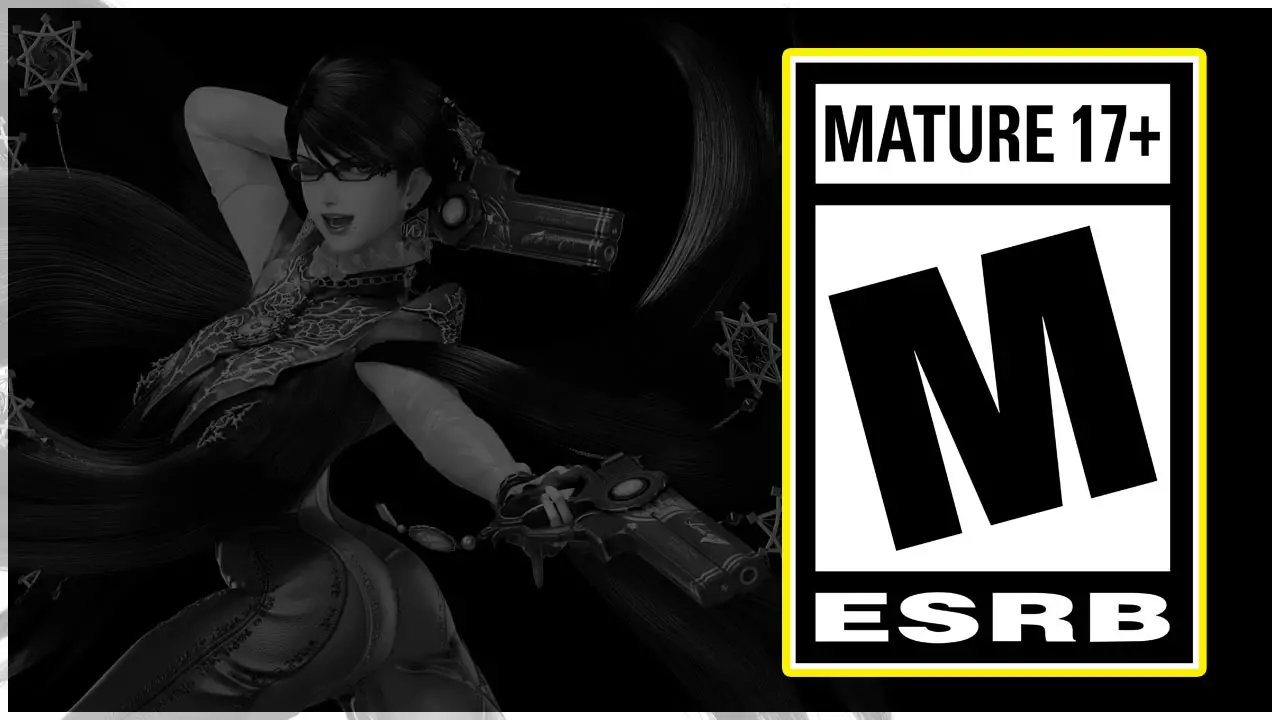 Today, I'll be explaining what an "M rated" game is and what age M rated games are for.
M rated games are games meant for a mature audience that will include content suitable for older players such as blood, gore, sex, drugs, violence, and so forth.
Continue reading to learn everything you need to know about the M rating.
NOTE: This article includes video game screenshots that may be considered graphic. View at your own discretion.
---
If you are interested in checking out the most popular Nintendo Switch games, you can find them by clicking here.
---
This post may contain Amazon affiliate links we earn from. Please assume all links are affiliate.
What Are M Rated Games?
Mature rated games (or M rated games for short) are games designed for a mature audience.
---
Who Rates The Games We Play?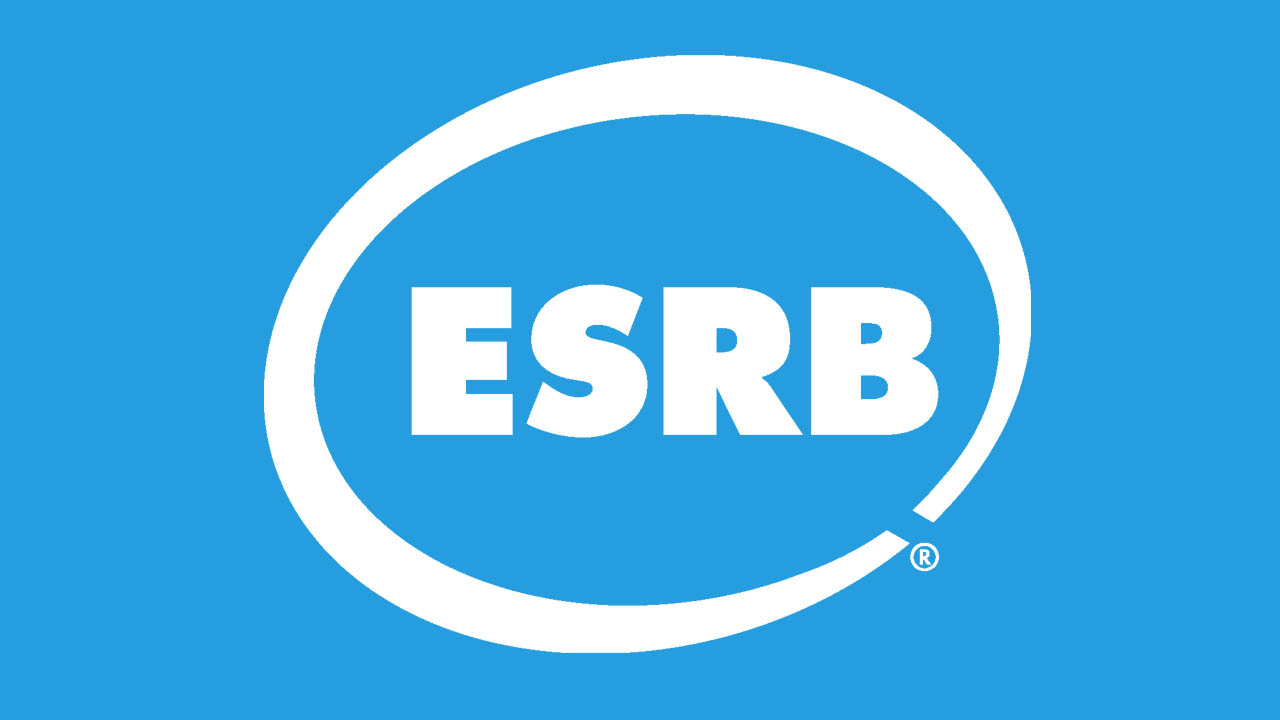 The Entertainment Software Ratings Board (or ESRB for short) rates games based on their content.
Different regions have different ratings and rating guidelines.
ESRB rates game for the Americas.
The ESRB designates certain games as rated M for Mature.
Mature rating designates a game for a certain audience which will be discussed below.
---
The ESRB's Rating System
A game is rated based on its content.
An icon is used on the game's box to help quickly identify the game's content
There are 6 possible ratings a game can have.
| | |
| --- | --- |
| RATING | DEFINITION |
| E | Everyone |
| | |
| E 10+ | Everyone ages 10 and up |
| | |
| T | Teens ages 13 and older |
| | |
| M | Mature ages 17 and older |
| | |
| AO | Adults Only for ages 18 and older |
| | |
| RP | Rating Pending games that have yet been rated |
---
Who Are M Rated Games For?
Mature rated games are for an older, mentally mature audience.
This is due to the type of content one can expect to be included in Mature rated titles.
Expect M rated game content to be similar to content you would see in an R rated movie.
---
Can Children Play M Rated Games?
The ESRB has designated M rated games to be played by those who are 17 and above.
These games are not suggested for children.
---
What Sort Of Mature Content Can Be Expected In M Rated Games?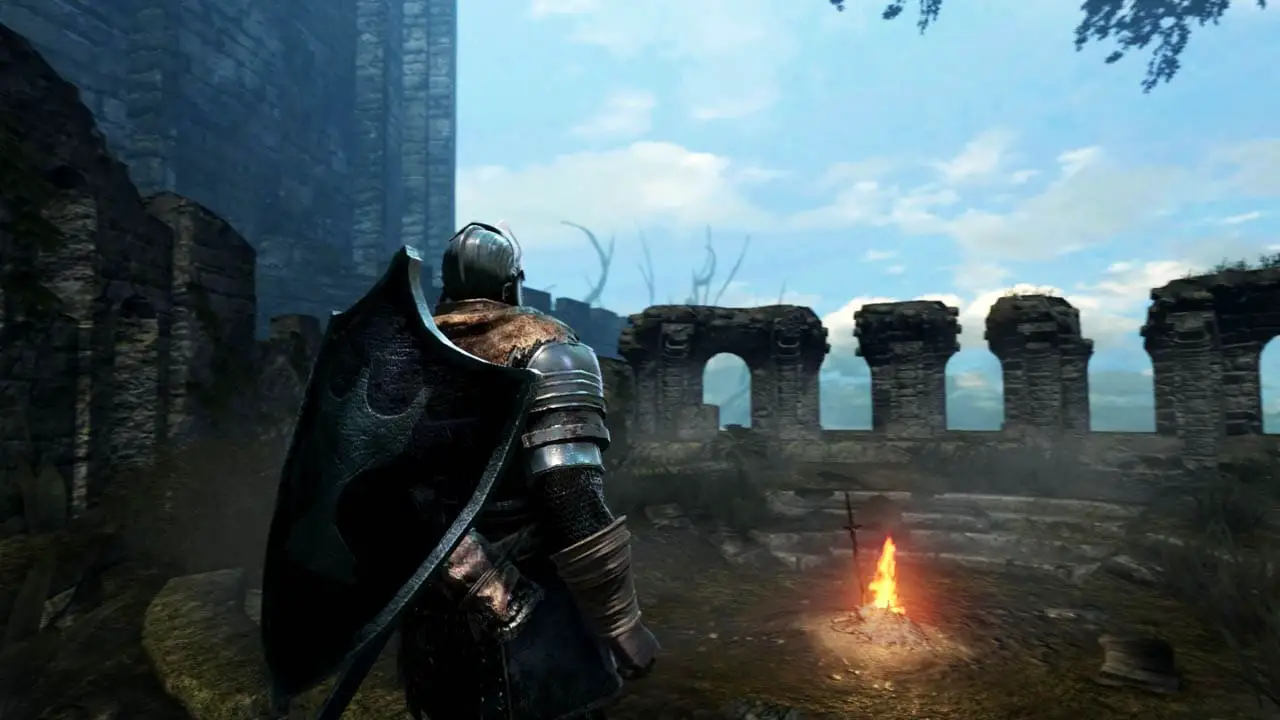 Various strong and graphic content can be expected in M rated titles.
Mature rated titles can include
Intense violence
Blood
Gore
Strong Sexual content
Strong language
Nudity
Partial nudity
Revealing clothing
Crude humor
Mature humor
Simulated gambling
Real gambling
Drug references
Drug use
Alcohol references
A Mature rated game can contain one or more of these content types among others.
Keep in mind that no two Mature rated games will have the same type of content.
Visit the ESRB Website for a full list of content descriptors
---
What Games Are Rated M For Mature?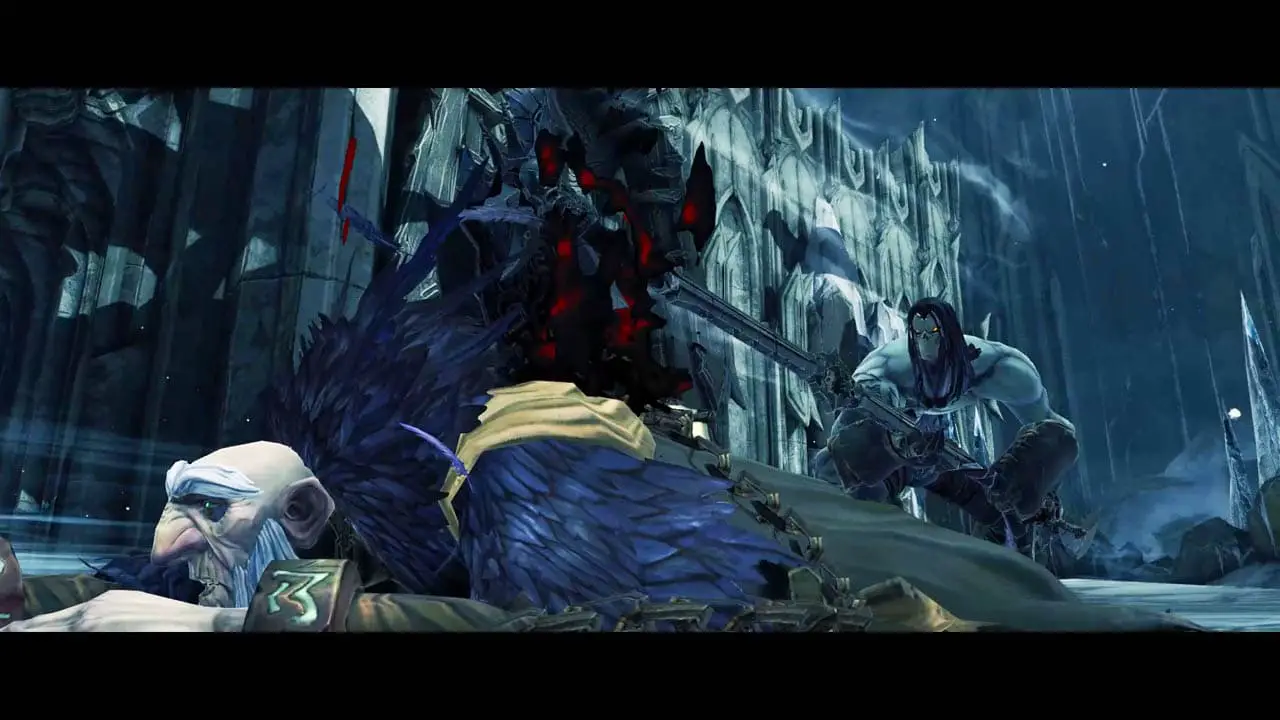 Here is a list of 50 popular games rated M for Mature.
Assassin's Creed Valhalla
Assassin's Creed Origins
Bayonetta
Bayonetta 2
Call of Duty: Warzone
Counter-Striker: Global Offensive
Cyberpunk 2077
Darksiders
Darksiders 2
Darksiders 3
Dead By Daylight
Demon's Souls
Devil May Cry 5: Special Edition
Doom
Doom Eternal
Dying Light
Empire of Sin
Fallout 76: Steel Dawn
Far Cry 5
Grand Theft Auto 5
Haven
Hitman 3
Katana Zero
Mass Effect Legendary Edition
Mortal Kombat 11
Ninja Gaiden: Master Collection
Nioh 2
No More Heroes
Pay Day 2
Persona 4 Golden
Persona 5 Strikers
Red Dead Online
Red Dead Redemption 2
Resident Evil 7
Resident Evil Village
Rust
Saints Row: The Third Remastered
Samurai Showdown
Tales From The Borderlands
The Elder Scrolls 5: Skyrim
The Elder Scrolls Online
The End is Nigh
The Medium
The Witcher 3: Wild Hunt
Tom Clancy's Rainbow Six Siege
Turok
Warframe
Watch Dogs 2
Yakuza 3
Yakuza 4
---
Image Examples Of M Rated Games
Here are a few examples of content found in M rated games.
---
Game #1 – Bayonetta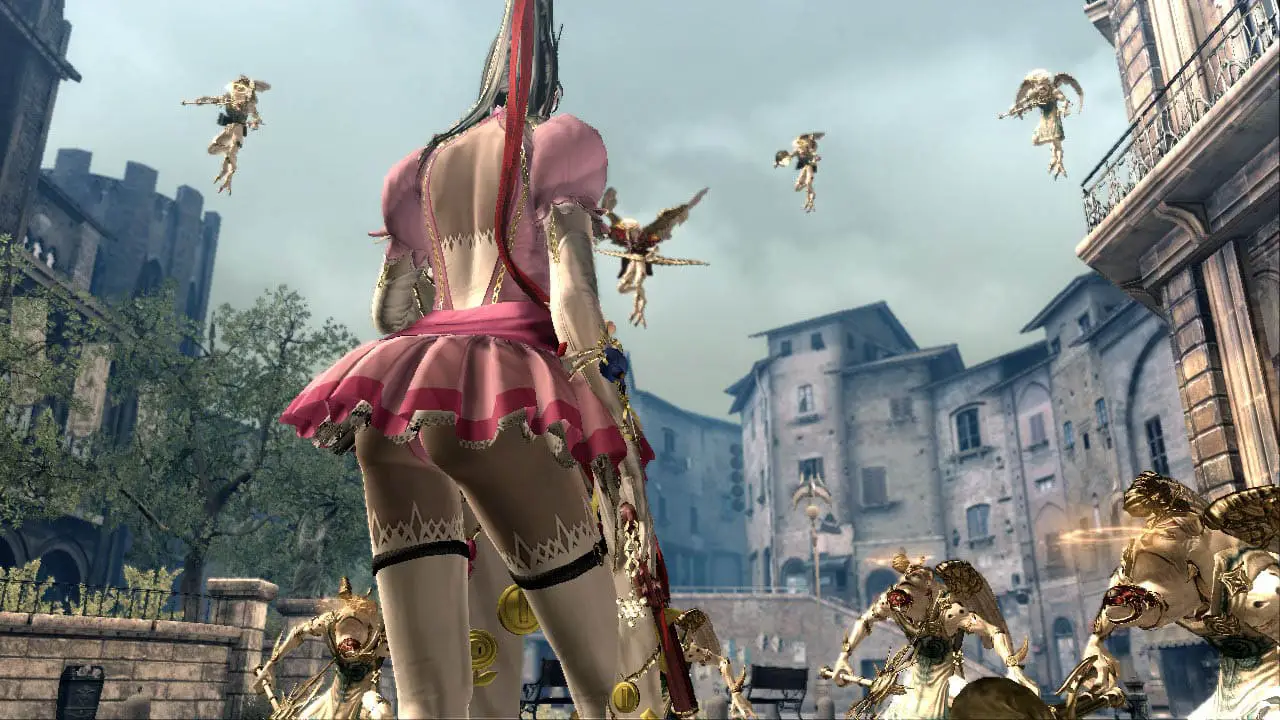 Bayonetta is an action game in which players control a female lead who is often portrayed in a sensual or sexual manner.
According to the ESRB, Bayonetta is rated M for Mature and includes Blood and Gore, Intense Violence, Partial Nudity, Strong Language, and Suggestive Themes
---
Game # 2 – Resident Evil 5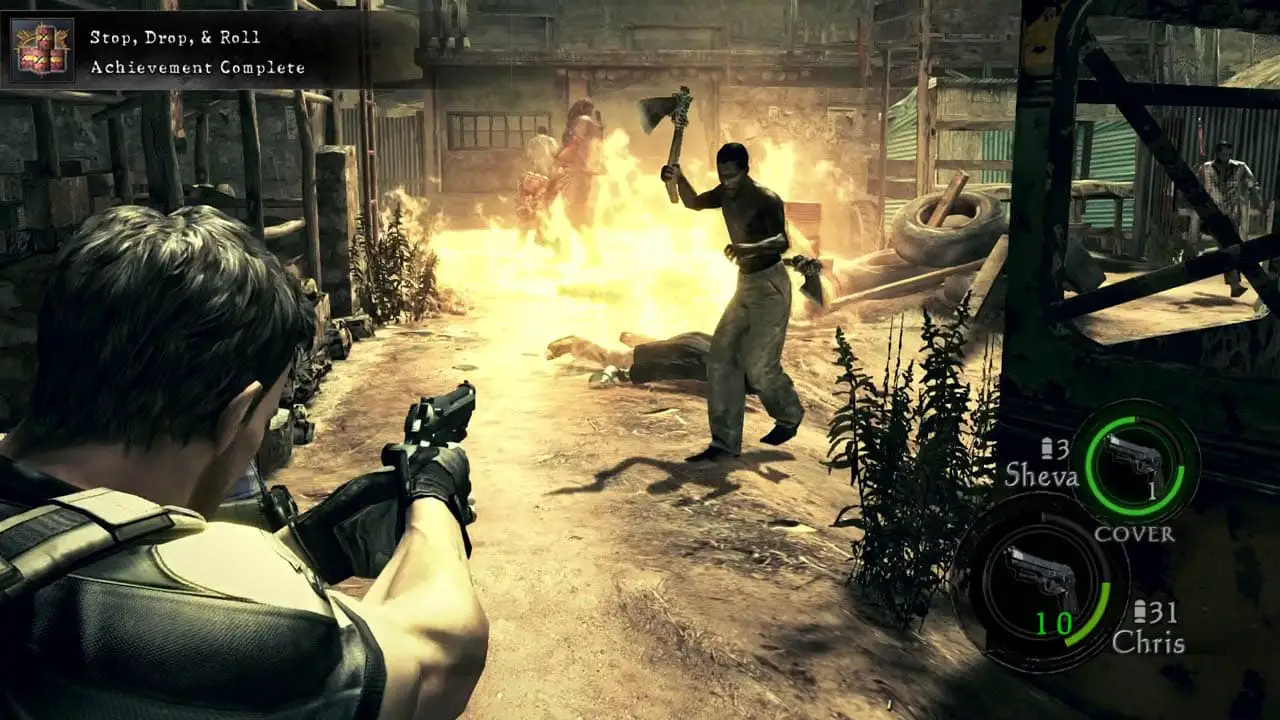 Resident Evil 5 is an action game about killing zombie-like civilians with guns and other weapons.
According to the ESRB, Resident Evil 5 is rated M for Mature and includes Blood and Gore, Intense Violence, and Strong Language
---
Game #3 – Mortal Kombat Armageddon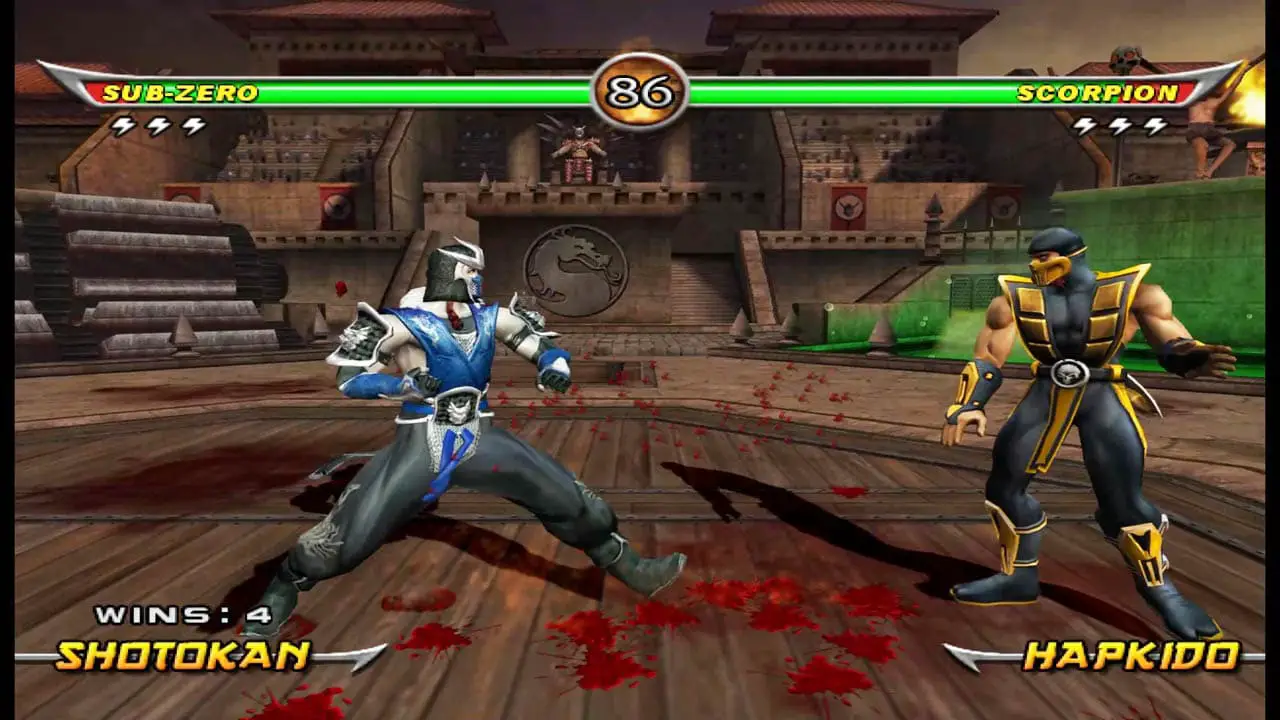 Mortal Kombat Armageddon is a brutal fighting game that includes violence, fatalities, and blood.
According to the ESRB, Mortal Kombat Armageddon is rated M for Mature and includes, Blood and Gore, and Intense Violence
---
Read More Great Articles

Now you know what M rated games are.
Bookmark this site to stay up to date with even more Video Game rating definitions and examples.
Check out all Gaming Terms articles on Bucket List Games.
---
(Screenshots taken by me. Images sourced from product pages, websites, or social media and are credited appropriately. Logos, images, etc. belong to their respective owners. All information current at time of publication.)
ART: Bayonetta | Super Smash Bros. Ultimate official artwork; Nintendo/SEGA