*This code expired on 12/27/2020. This article is for archival purposes.*
WWE Twitter is giving all new WWE 2K Battlegrounds players a free limited time code for the 2020 holiday season. Players will gain access to free Gold Bucks and a free character unlock.
Enter code WWEHOLIDAYS2020 in your WWE 2K Battlegrounds Locker to receive 350 Gold Bucks along with Bray Wyatt based on his children's host persona.
Read on if you want to see the promotional code, when the promotion ends, and how to redeem this free deal.
---
If you are interested in checking out the most popular gaming gift cards, you can find them by clicking here.
---
What's the big deal?
LET HIM IN! New players, use locker code WWEHOLIDAYS2020 to unlock @WWEBrayWyatt's #FireflyFunHouse attire and 350 golden bucks in @2KBattlegrounds which is on sale now for up to 40% off at participating retailers! #ad pic.twitter.com/Qn9gaGiyfw

— WWE (@WWE) December 22, 2020
What's the big deal with WWE 2K Battlegrounds' free Holiday 2020 code?
Gold Bucks can usually only be obtained by using real world currency so being gifted a handful is really neat.
Additionally, being gifted a free wrestler (that normally takes time and money to unlock) is icing on the cake.
Plus, did I mention it's free?
[Source]
---
What is WWE 2K Battlegrounds?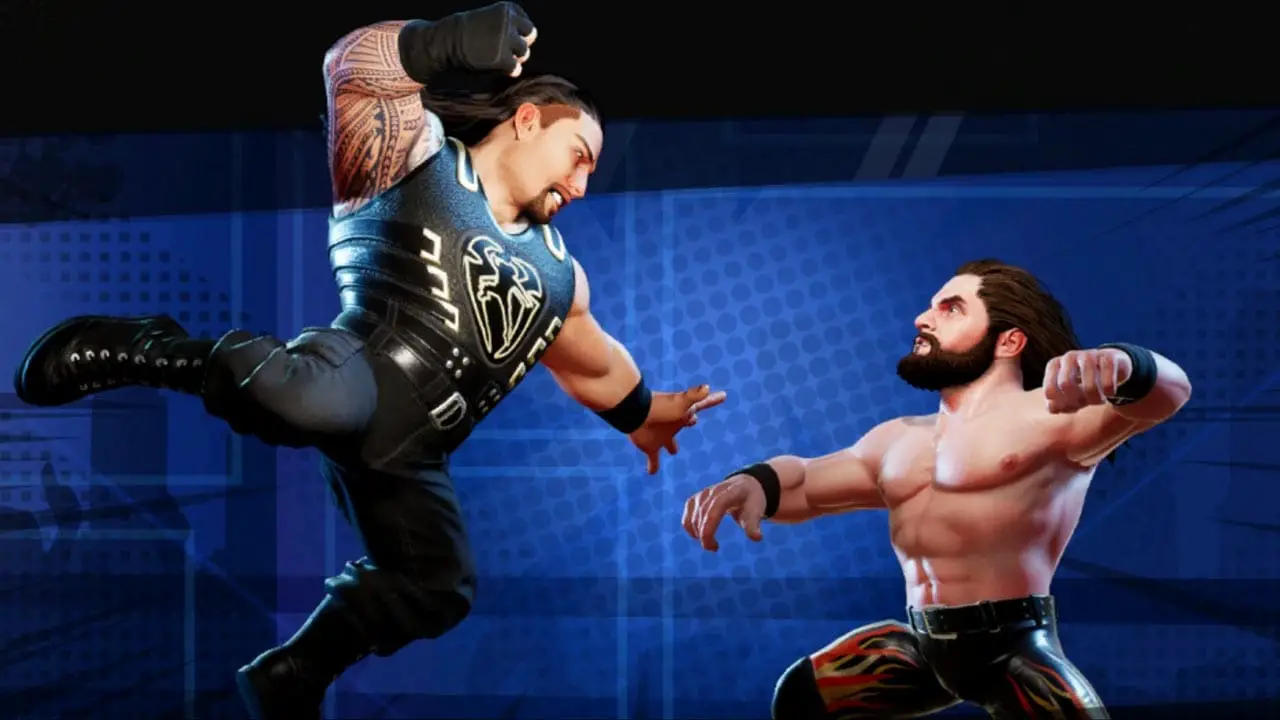 This post may contain Amazon affiliate links we earn from. Please assume all links are affiliate.
WWE 2K Battlegrounds is an arcade brawling wrestling game that includes a roster of wrestlers from World Wrestling Entertainment for one or more players on or offline.
*WWE 2K Battlegrounds is available for Seam, Nintendo Switch, Xbox, And PlayStation 4 consoles*
---
What does the WWE 2K Battlegrounds Holiday 2020 code unlock?
The WWE 2K Battlegrounds Holiday 2020 code unlocks
350 Gold Bucks added to your account
Bray Wyatt Firefly Funhouse Attire
Gold bucks can be purchased with real world currency
---
When does the WWE 2K Holiday 2020 code expire?
The WWE 2K Holiday 2020 code expires at 11:59 PM PST on 12/27/2020. So act fast!
---
How To Redeem WWE 2K Battlegrounds Holiday 2020 Code:
Let's take a look at how you can redeem this code.
*I'm playing the Nintendo Switch version with a Nintendo Switch Pro controller equivalent*
---
Step 1 – Go to home menu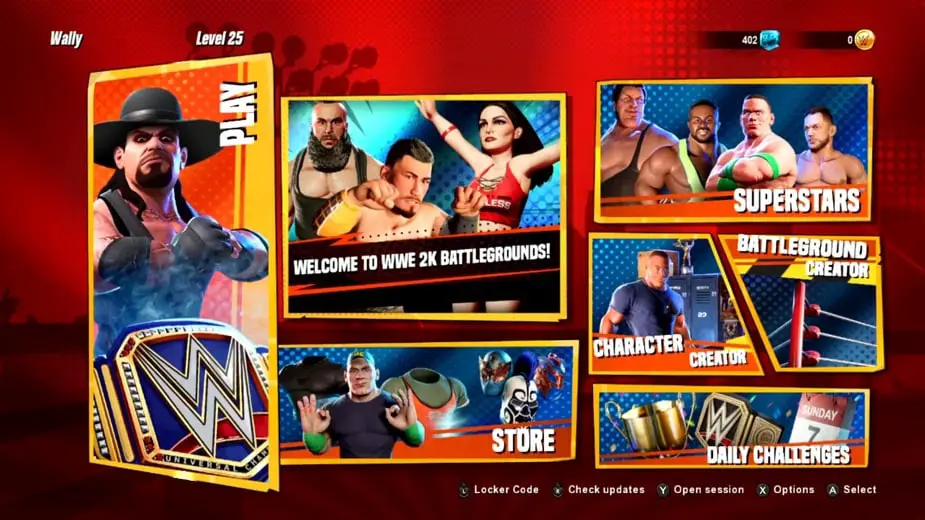 Go to WWE 2K Battlegrounds main menu.
REMINDER: Make sure you are connected to the internet as an internet connection is required to redeem this code.
---
Step 2 – Enter Locker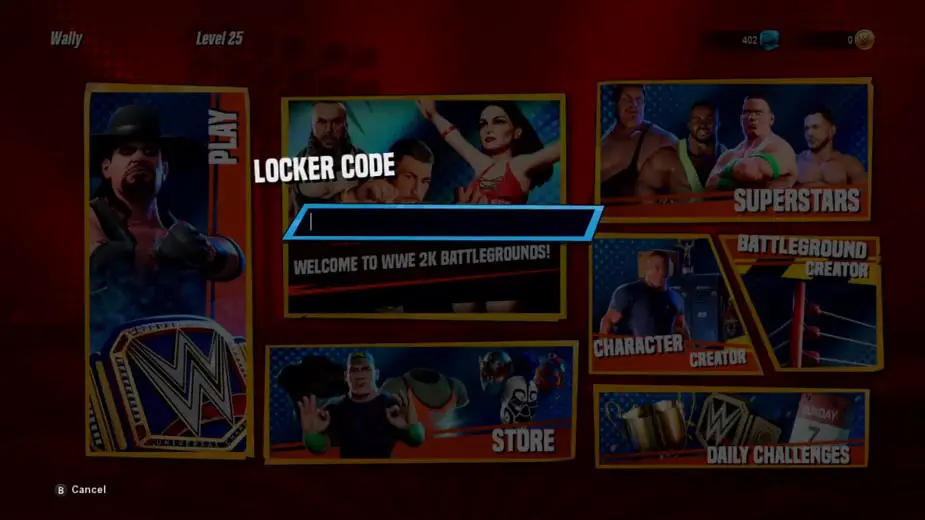 Enter the Locker. Read what button you need to press in order to enter the Locker by looking at the button prompt on the bottom of the screen.
For the Nintendo Switch version, press in on the left analog stick to bring up the Locker Code screen along with an on-screen keyboard.
---
Step 3 – Enter code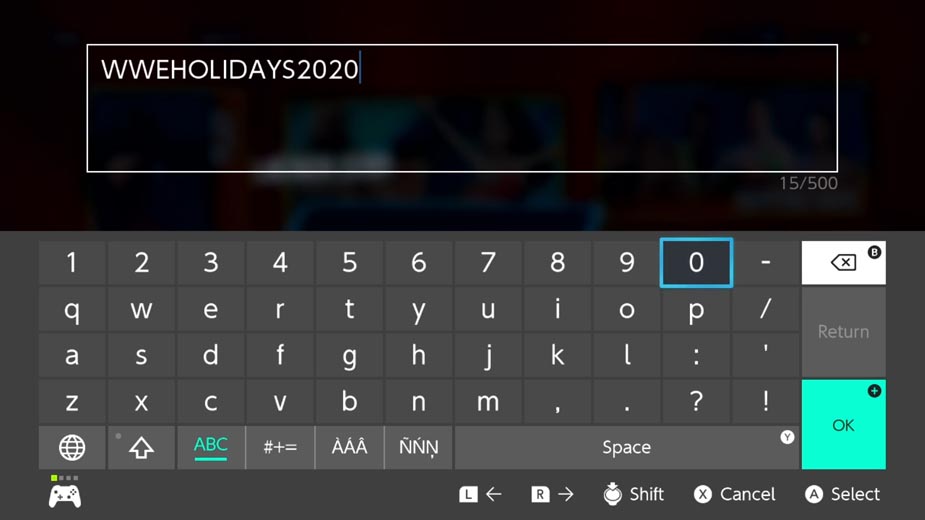 Enter the code WWEHOLIDAYS2020 and confirm.
---
Step 4 – Wait for redemption process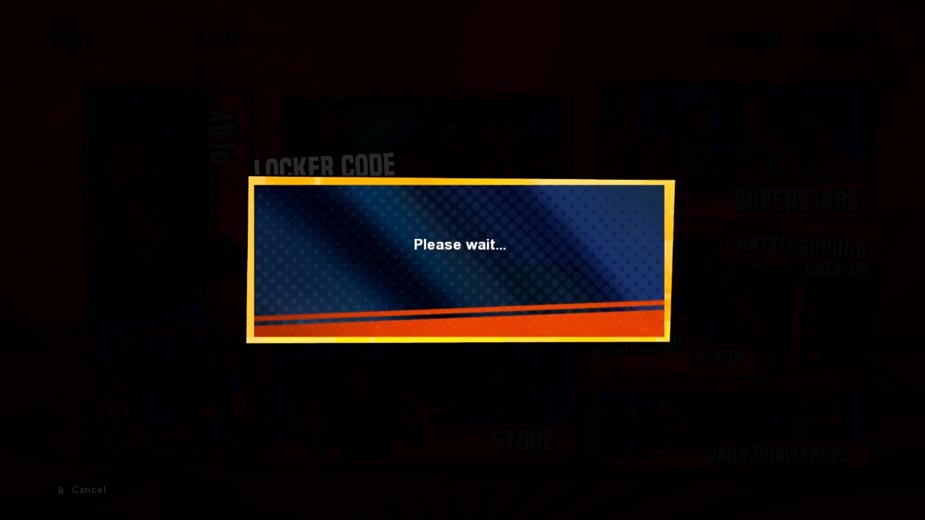 Wait for the code to be redeemed.
---
Step 5 – Rewards Are Redeemed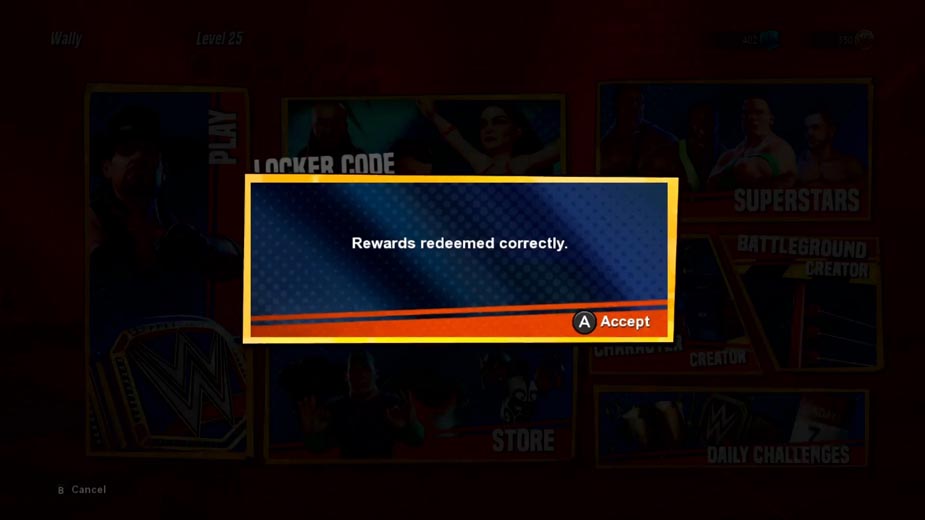 Congratulations! You now have 350 free Gold Bucks along with a new form of Bray Wyatt.
---
Read More Great Articles

You now know about WWE 2K Battlegrounds Holiday 2020 code.
Bookmark this site to stay up to date with even more WWE gaming news, information, and more.
Check out all gaming related articles on Bucket List Games.
---
(Screenshots taken by me. Images sourced from product pages, websites, or social media and are credited appropriately. Logos, images, etc. belong to their respective owners. All information current at time of publication.)
SOURCE: WWE/2K